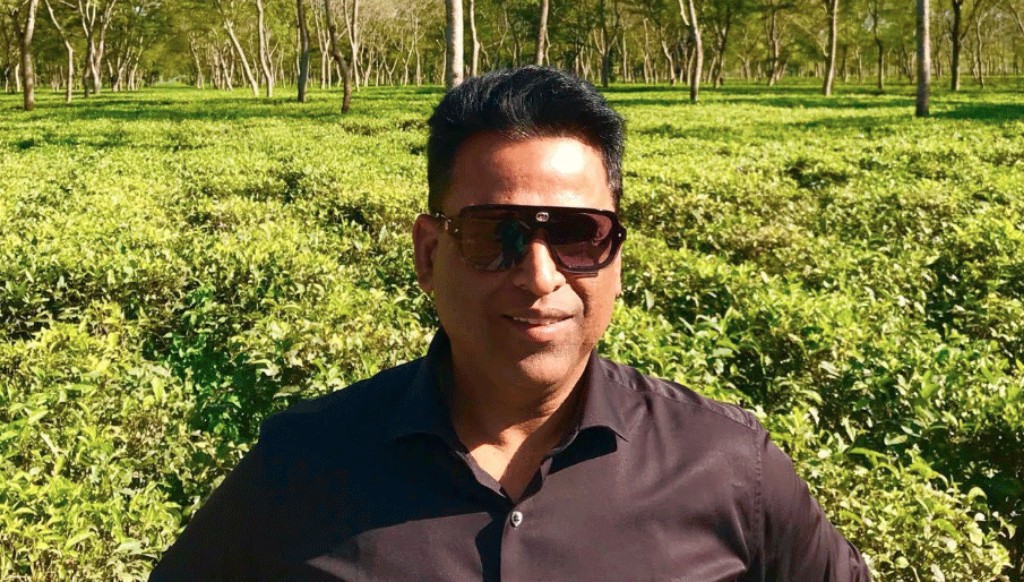 Bhubaneswar: I am completely shattered and broken after Rama Chandra Mishra, my youngest brother passed away barely 11 days ago in COVID-19. I do not know whether I am lucky or unlucky. I am certainly lucky for being the elder brother of Rama Chandra, who was not less than any Laxman for me. He stood like the Rock of Gibraltar, the strength behind my courage and now I feel at every moment that my "Good Luck" is no more with me.
Yes, I am alive while my dearest brother fondly called Tula left me for his heavenly abode untimely. He was just 51 and about 12 years younger to me. I had made him walk by holding his little palms and he later showed me the way to live with dignity. Apart from being a great strength of me, he has all along been my inspiration to think positive, collect self after getting broken. He has been a younger brother in the physical world and at the same time a guardian, a guru and a teacher for me who taught me not to break during crisis and keep on fighting for truth.
Taking a cue from his life, I could successfully fight COVID-19 pandemic and get discharged from hospital with mild infection. Soon after getting out of hospital, Tula, his wife and eldest son were infected. He has already settled in Noida area of UP and is capable of handling his own issues besides helping others in the neighborhood. When things got critical, he was, however, airlifted to Bhubaneswar and rushed to AMRI Hospital. Thanks to his mentor former Union Minister Dilip Ray and friend Souvagya Mohapatra, top honcho in International Hospitality sector. Souvagya took all care like a brother. During initial days, he responded better and all were happy that he would soon recover as his wife and son did. However, God had other plans. Tula did not return. He had already booked a seat in heaven while leaving me to live the life of a shallow person, but without having an iota of joy.
Anyway, Tula was the youngest among three brothers and a sister and I was eldest among them. After completing schooling he shifted to Bhubaneswar for higher education and lived with me. Later he went to Delhi to join a cozy government job where he came in contact with his mentor Dilip Ray. He was so much enamored with Mr.Ray he quit the job to join the Hospitality Czar. Initially, I was not in favor of his quitting the government job. But, Tula, an ever smiling youth with farsightedness, had visualized the bright future with Mr.Ray. He looked after his business and also became part of the Core Team. He emerged as a trusted person of Mr.Ray, a great visionary who has seen the qualities within Tula. He worked with Mr.Ray for more than two decades years till his last breath.
Tula was not just a brother for me, but a caring son and a close friend too. It is now-a-days said that "Jete Bhai.. Sete Ghar".. which means each brother is a separate family. But, I am lucky and therefore thank my parents for blessing me with the brother like Tula, who all along believe strength in family. He took all care of our Joint Family day in and day out. My younger brother Lula and sister Sanju were emotionally connected to him are left to shed tears. He was the bonding force behind our family and connected us with his care and love.
No doubt he lived in Noida all along with his beloved wife, Tiki, Ashu and Guddu, loving sons but, there is not s single day in the calendar for several decades when Tula will not speak to me or my wife over phone. I need not reveal my sorrows before him, but the 'angel' in Tula could guess my problems from the voice in the telephone and within hours he will be back in Bhubaneswar, just standing by the side of my chair without uttering a single word.
He was the person who knows what I need; he understands my feelings and respects them without expecting any return from me or anyone on earth. When my only child Chandan fell into coma in 2014, I was completely devastated and totally shattered, unable to take a decision on what to do and how to deal with the situation. No doubt, I have a good number of friends around me. But, it was Tula who replaced me from the responsibilities and took the entire burden of treatment and care of Chandan. His wonderful wife Anupama fondly called Tiki is equally a caring and devoted lady who was instrumental for well being of Chandan for last seven long years. Ailing son Chandan still remains in her care even as he has already left for heavenly abode.
When the first wave of COVID-19 Pandemic hit Delhi, Tula, a great devotee of Lord Jagannath, swung into action and arranged feeding the poor working class people in Noida area. Nobody in our family knows that Tula was feeding hundreds for poor people months together during the pandemic. He was a messiah for the daily laborers, construction workers, rickshaw pullers and other downtrodden people in his locality. When we came to know about his charity, Tula just smiled back and nodded in a gesture that he needed to help the poor.
This is not the lone instance when Tula's philanthropy activities came to the fore. He was instrumental in helping the poor people affected in cyclone Fani which devastated Odisha in 2019. His helping hands also provided assistance to several Odia students in Delhi who face difficulties in the national capital. He all along used to say that the Odias should have their own identity in Delhi like other communities. Odia as a race have a lot of potential and those should be utilized.
For being a close associate of Dilip Ray for decades, Tula had the opportunity to serve Odisha's legendary leader Biju Patnaik. During his last days, Biju Babu used to stay in Mr.Ray's residence and it was Tula's responsibility to look after Odisha's pride. He used to shave Biju Babu and hold his hands for a walking. Even there are even instances when Tula used to stand all night by Biju Babu's bed. He was loved by Biju Babu. However, Tula has never attempted to highlight his association with Biju Babu. He used to say that his days with Biju Babu were personal memory which should be felt and not shared. When a large number of people take advantage for being close to Biju Babu, Tula was totally different.
His love for nature is also not known to many as he used to harbor various type of birds in his house in Noida area. His residence was the nesting ground for large number of birds including peacocks that come every year to lay eggs as if they too knew that the national birds are safe in hands of Tula. This is not that birds are safe and secured; all the creatures are protected when Tula is at helm. However, as it is said that the God picks up good people from earth early, Tula departed us much ahead of his age.
Tula, named Rama Chandra and popularly known as a RC in the Hospitality and Media sector in National Capital Region, was truly a Laxman for me and our family. By getting and losing him, I feel both Unlucky and lucky as well. Unlucky because I lost him, lucky because ever loving Tiki, Ashu, Guddu are trying hard to compensate loss of my Godly brother. Their unstinted love and affection giving me lot of strength. I pray Maa Ambika to give peace to Tula's soul and bless all family across the world with a brother like him.