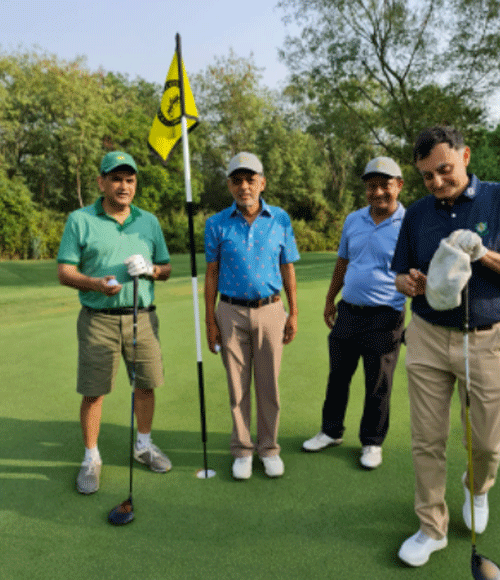 New Delhi: Ace Golfer, Rajib Sekhar Sahoo has a problem as he plays the sport with great skill. And he is a lucky one.
Mr.Sahoo, one of the busiest Financial Consultants of the country always finds time to play Golf.
So when on Friday ace Golfer made 'Hole In One', everyone in the elite Delhi Golf Club were happy.
An ace is golf is a rare, exciting feat. To hit the golf ball into the hole in just one shot requires the right mixture of skill and luck.
It was a rare event in his life and the foursome enjoyed the exceptional achievement.
Even Ace Golfer Amitabh Kant, CEO NITI Aayog lauded Mr.Sahoo's achievement in a big way.
A Hole In One occurs when a ball hit from a tee to start a hole finishes in the cup.
Hole In One is rare and there is a great element of luck involved in it.
While Mr.Sahoo is playing Golf for last one decade, making Hole In One proved his skill in Golf.
A veteran Member of Bhubaneswar Golf Club, Mr.Sahoo goes to play the sport across the country and in foreign countries.
However when he made Hole In One, his happiness knew no bounds and appreciation poured in from various quarters.