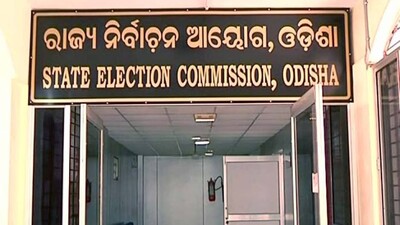 Bhubaneswar: The State Election Commission (SEC) has issued detailed guidelines for hoisting of National Flag and taking salute by the Ministers and State Dignitaries on the occasion of Republic Day, 2022.
After receiving letters from various quarters about attendance of political dignitaries in the Republic Day celebrations, the Commission has decided that there is no objection to Chief Minister, Cabinet Ministers and Ministers of the State to do the honours in the Republic Day functions at various locations subject to the condition that in their speeches, they should confine themselves to extolling the achievements of freedom fighters and martyrs in securing freedom of the country, glorification of the nation, etc. and so on.
"Under no circumstances, should the occasion become a platform for political campaigning or for highlighting the achievements of the State Government," Commission Secretary RN Sahu told all senior officers including PS of Chief Minister and Ministers.
Further, Cabinet Ministers and Ministers of State or any other political functionary cannot do the honours at any location on Republic day function within their home district.
The Commission has also decided that there shall be no tableau repeat no tableau highlighting the achievements of the Government or Department during the celebrations.
Sahu said the Commission has no objection to the organization of cultural functions in connection with Republic Day celebrations and being attended by the Chief Minister, Minister and other political functionaries.
However, utmost care should be taken to ensure that no speeches highlighting achievements of the Government are made on the occasion, he said.
The Commission has further decided that investiture ceremonies at the State level and such other functions will be done according to existing convention.