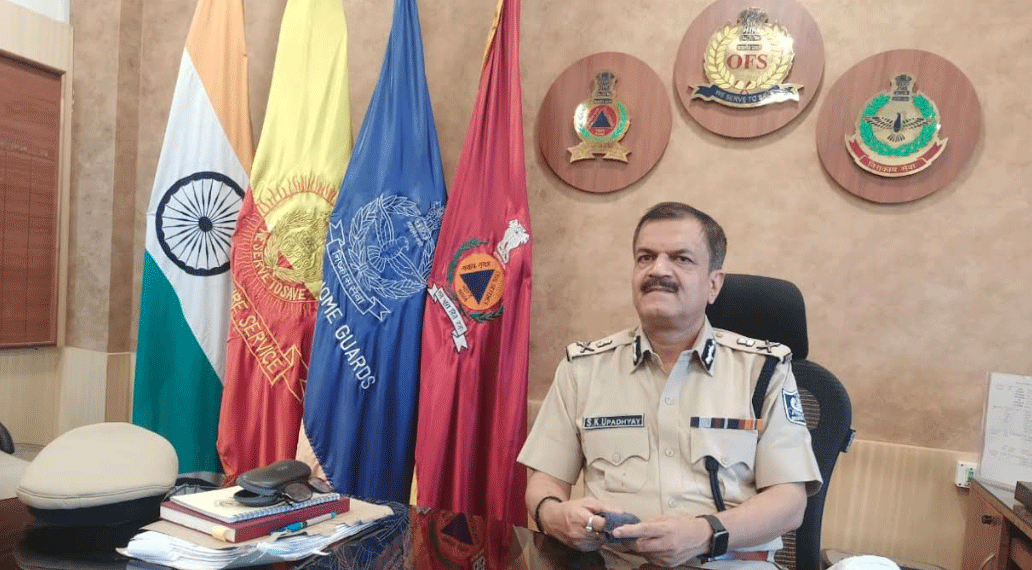 Bhubaneswar: The Odisha Fire Service Directorate has decided to deploy PCR type pre-positioning of quick response unit vehicles for towns and villages where big fire service vehicles cannot move for quick response.
Will start soon PCR type pre-positioning of quick response unit vehicles (207 types) in Odisha cities to attend inaccessible/ narrow approach roads like unit 1,2,4 etc of Bhubaneswar, Chhatra Bazar of Cuttack etc promptly, said SK Upadhyay, DGP, Fire Services.
Bigger vehicles face problems due to constricted access. So, on such routes, the small vehicles can quickly respond. Initially, one unit will be deployed during evening hours from 6 pm to 9:30 PM, Mr.Upadhyay said.
It is part of public outreach to provide effective public service under Mo Sarkar and 5T mandate. Such service has been rolled out in Mumbai, but new in Odisha, informed the DGP Fire Services.
"We will be putting five units exclusively for Kalpana and Secretariat Fire Stations. Similarly, five other units will be deployed in Cuttack city," he added.
According to sources, the quick response multi-purpose vehicles will be fitted with modern fire-fighting equipment including a water mist fire fighting system and with various rescue equipment, a hose reel of 30 meters, breathing apparatus sets and a foam tank.
These vehicles will be stationed at mini fire stations for a quick response especially in case of fire reported in slums or congested areas.