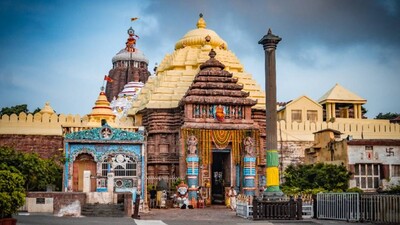 Bhubaneswar: While the Union Government has released only Rs 10 crore for the development of infrastructures in Jagannath Dham Puri under its PRASHAD Scheme, the Holy City waits for more funds.
That too, the amount was released in March 2015, when the PRASHAD scheme was launched. Though the Centre has supposed to provide Rs 50 crore under the scheme, it has released only Rs 10 crore till now.
This was informed by Union Tourism Minister G. Kishan Reddy in Rajya Sabha on Thursday.
While giving written reply to a question of MP Subash Chandra Singh, the Union Minister said," On the basis of the proposal received from the State Government of Odisha, the project "Infrastructure Development at Puri, Shree Jagannath Dham – Ramachandi – Prachi River front at Deuli under Mega Circuit" under PRASHAD Scheme the Ministry of Tourism was sanctioned in March 2015 at the cost of Rs 50 crore with release of an amount of Rs 10 crore."
Giving details of the projects taken up under the scheme, Reddy said development of Tourist Facilitation Centre at Puri, Development of Shree Jagannath Vishramsthali & Amphitheatre and the development works at Shree Jagannathdham Puri Beach, Gundicha Temple, Ramchandi Temple, works at Prachi river front and Maa Mangala Temple have been approved under the scheme.
"Till date the progress in the project has been less than 10 per cent and no utilization certificate has been received from the State Government," he told the Rajya Sabha.
However, the Centre has sanctioned over Rs 45 crore for Kerala and over Rs 53 crore for Andhra Pradesh.
The National Mission on Pilgrimage Rejuvenation and Spiritual Heritage Augmentation Drive' (PRASHAD) was launched by the Ministry of Tourism in the year 2014-15 with the objective of integrated development of identified pilgrimage and heritage destinations.
The scheme aimed at infrastructure development such as entry points (Road, Rail and Water Transport), last mile connectivity, basic tourism facilities like Information/ Interpretation Centers, ATM/ Money exchange, eco-friendly modes of transport, area Lighting and illumination with renewable sources of energy, parking, drinking water, toilets, cloak room, waiting rooms, first aid centers, craft bazars /haats/ souvenir shops/ cafeteria, rain shelters, Telecom facilities, internet connectivity etc