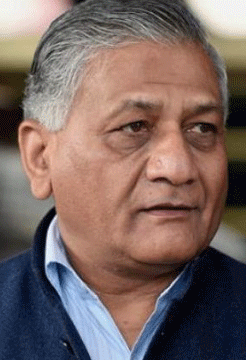 New Delhi: The proposed Greenfield Airport in Puri is found to be technically feasible during the pre-feasibility study of the site identified by the State Government.
Informing this in Rajya Sabha today, Union Minister of State (MoS), Civil Aviation VK Singh said a multi-disciplinary team from Airports Authority of India (AAI) visited Puri in June 2021 for conducting pre-feasibility study of the site identified by the Odisha Government for establishment of a greenfield airport. The report prepared by the team after its visit to the proposed site at Girala near Sipasarubali area on Puri-Bramhagiri road has been sent to the Government of Odisha on August 5, 2021, informed Singh.
"As per the report, prima facie, on visual assessment, development of greenfield airport at the proposed site appears to be technically feasible subject to Obstacle Limitation Surfaces (OLS) survey and removal of identified obstacles," he said while replying to a question of MP Prashanta Nanda.
Putting the ball on State's court, he said, "The responsibility of implementation of the airport project, including necessary approvals from Government of India, rests with the concerned project proponent i.e. the State Government."
However, he further said, "So far, no proposal in the prescribed performa for establishment of a greenfield airport at Puri has been received by the Ministry of Civil Aviation."
On New Year's Day in 2021, Chief Minister Naveen Patnaik had written to Prime Minister Narendra Modi proposing to set up an international airport at Puri in the name of Shree Jagannath International Airport.
The Rath Jatra of Puri is a world-famous annual event attracting lakhs of pilgrims and visitors from across the world. Therefore, the State proposed the airport to help in bringing Lord Jagannath devotees from across the world to Puri and promote Shree Jagannath culture across the globe.