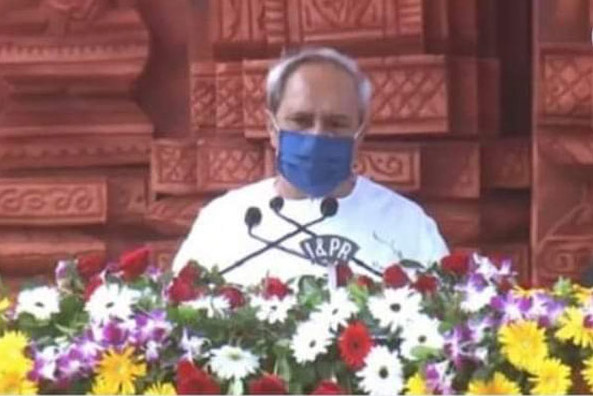 Angul: Chief Minister Naveen Patnaik on Saturday launched several developmental projects worth Rs 2056 crore for Angul and Dhenkanal districts.
The Chief Minister today visited both the districts to launch distribution of the smart health card to Biju Swasthya Kalyan Yojana (BSKY) beneficiaries and dedicated the projects in the two districts.
While projects worth Rs 880 crore have been launched for Dhenkanal district, projects of Rs 1176 crore started for Angul district.
Addressing the gathering in Angul, the Chief Minister recalled the plight of former freedom fighters and former chief ministers Navakrishna Chowdhury and Malati Chowdhury. Stating the Bajirao hostel established by them is famous in the district, Naveen paid tribute to the fighters of the Talcher Prajamandal movement on the occasion.
He said the state government is now focusing on drinking water. The CM also expressed happiness as the Millet Mission has become quite successful in Angul and about 3000 farmers have joined the programme.
Inaugurating various projects in Dhenkanal, the Chief Minister said that Dhenkanal is well known for its industrial growth and development in the horticultural sector. Besides, he has announced that Rs 50 crore would be invested for the development of the tourism sector in Dhenkanal.
Around 10 lakh people each in both the districts can avail the benefits of the smart health card. With this, the BSKY smart health card program has been launched in 15 districts of the State.

The smart health card will be provided to 3.5 crore people of 96 lakh families. Each family can avail treatment cost up to Rs 5 lakh per annum. Women members can avail this benefit up to Rs 10 lakh every year.