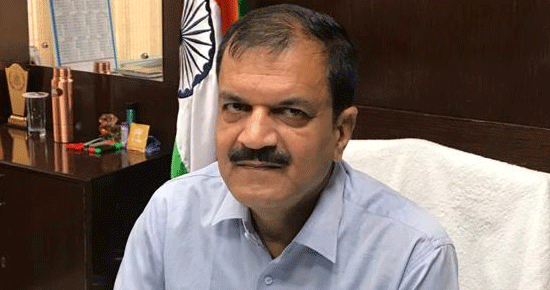 Bhubaneswar: Adoption of decongestion management in the prisons across the state has resulted in better results and prison population has drastically come down.
Thanks to the decision of the High Powered Committee, it was decided to decongest the prisons, where inmates were 20, 150 as on 1 May, while schedule capacity if 19,824.
Santosh Upadhyaya, DG Prisons carried out meticulous decongestion program and took measures as decided by HPC, for which the prison population has come down to 18,580 as on 26 May, said sources.
Latest statistics reveal that 816 inmates have been detected with COVID-19 symptoms during May-2021, out of which 420 have already recovered till 26 May, said sources in Directorate of Prisons and Correctional Services.
Other prisoners are undergoing treatment as per Protocol of Department of Health & Family Welfare.
As on 26 May, 658 prisoners have been shifted from over congested prisons with permission of trying Courts.
There has been no reporting of any incidence of COVID-19from 54 Jails out of 87 during 2021.
Directorate of Prisons and Correctional Services has taken precautionary and preventive measures in all Sub Jails, while providing Rs.15,000 each towards procurement of COVID-19 preventive medicines and kits.
Similarly all District and Special Jails have been provided with Rs.25,000 each for above purpose exclusively, said sources.
Prison Management is emphasizing on regular sanitization, cleaning and disinfection of wards of the Prisons.
Critically ill patients are being sent to COVID Care Hospitals as per Protocol of the Department of Health & Family Welfare.
In the meantime, Directorate of Firs Services have extended assistance to all Prisons, while supplying Sodium Hypoclorite Solution towards disinfection of the Jails.
CDM & PHOs and Sub Collectors are looking after healthcare of the inmates on regular basis.
Nodal Medical Officer of Prisons Dr.S Rahaman has been properly guiding the Jail Superintendents and Medical Officers on healthcare related issues, said sources.
Directorate of Prisons is regularly monitoring the situation in Pandemic through Video Conferences.