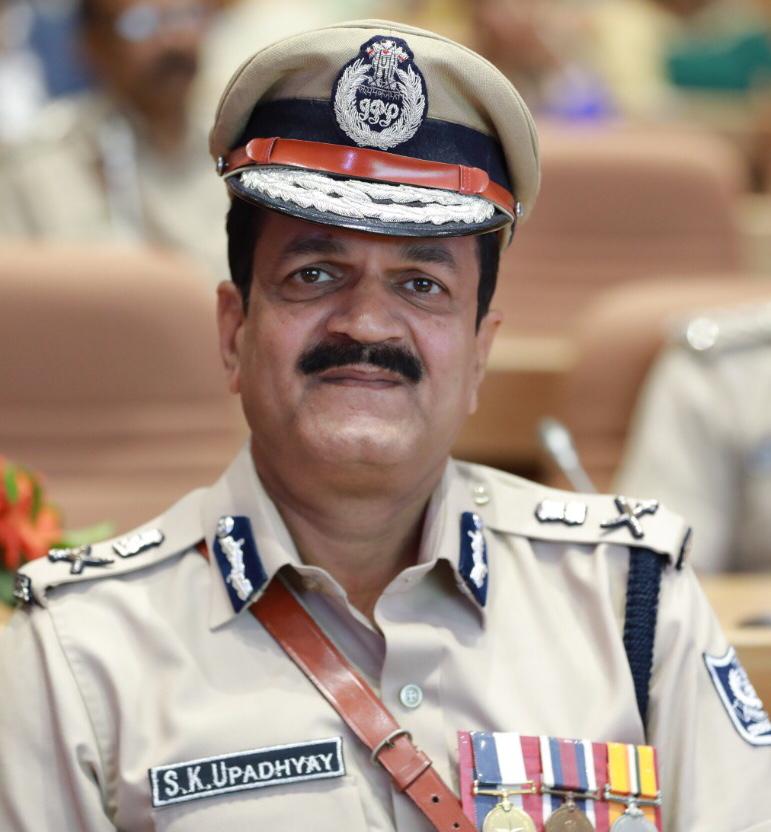 Bhubaneswar: The State Prison Administration has taken a lot of measures to bring reform in the jails and correctional services, thanks to 5T Charter.
The Prisons Organization has taken multi-pronged strategies towards efficient administration of jails and correctional services.
Focused emphasis has been laid upon training of personnel, education of prisoners including vocational streams, interactive collaboration/partnership with various stakeholders, increased use of technology in jails, said a senior official in Prison Administration.
DG Prisons and Correctional Services, Santosh Upadhyay has been monitoring the activities along with senior officials of the directorate, said he.
The Bureau of Police Research & Development (BPRD), the pioneer organization of Ministry of Home Affairs (MHA), has allotted a maximum 11 training slots to Odisha Prisons Academy in the year 2021-22. Last year, the academy organized three BPRD sponsored seminars involving officials from various States.
National Law University, Odisha has been requested to organize prison-specific interactive courses as well as conceptualizing exclusive diploma courses on modern management of prisons and correctional administration, said the official.
The directorate has approached the National Institute of Open Schooling (NIOS) for imparting free vocational training to inmates of jails as part of correctional activity which is mandated under 5T Charter for Odisha prisons.
The Odisha State Open University (OSOU) has established course centers in five jails of the State including the latest (5th) one was started at Bhubaneswar jail on 14 September to impart education to inmates on short term and long term degree, diploma courses on multiple streams.
Towards fast tracking of various focused objectives, the directorate has formed six separate committees like 5T Monitoring (building action plan preparation for next five years, use of low-cost and effective technological tools etc); Research & Development (R&D) and e-Governance; Modernization of Jail Hospitals & Equipment; Welfare of Women Prisoners & Transgender; Reforms & Correctional and Skill Development of Prisoners; and Magazines & Publications.
As part of the 5T initiative, the prisons directorate has also implemented many online services that not only save time but also ensure spread of Covid-19 in this pandemic period, the senior official informed.
Odisha prisons took up e-Mulakat software under e-Prisons MIS in August to provide facilities to relatives and lawyers to fix appointments with prisoners on virtual and physical mode.
Odisha is 4th biggest State in India in organizing e-Mulakats as far as data of August and September (till 13th) are considered. During the aforementioned period, 7462 citizens registered for e-Mulakats on the national prisons website. Only 3 States—Bihar, Rajasthan, Delhi did more e-Mulakats than Odisha.
Efforts are on to start online submission of parole/premature release/furlough of convicts for which NIC is fine tuning and is expected to be rolled out soon involving all stakeholders (Jail, IIC/OIC, SP/DCP, DM/CP, Prisons Directorate & Home Department), he said.
Very soon, the official stated, the grievance redressal system available in e-Prisons system will be activated while e-Custody certificates are planned to be issued to court on digital mode from November (Bhubaneswar and Choudwar Jails).
Moreover, the Directorate of Prisons & Correctional Services is also looking to the best practices being adopted in other States to implement the same in Odisha considering its feasibility. Various stakeholders involved in prison reforms have been contacted to offer their suggestions, he said.
Reforms and Correctional Committees have been set up for each jail to spearhead reform activities. State Legal Services Authority (SLSA) has been moved to organize Jail Adalats in all jails every month and to activate regular visits of panel lawyers and paralegal volunteers to concentrate on grievances of prisoners.