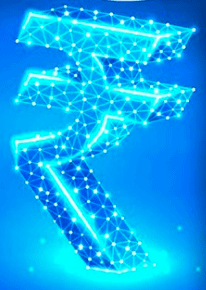 Bhubaneswar: Odisha Government has given top most priority for expenditure on creation of capital assets and completion of projects, economy on administrative spending on establishment, operation and maintenance.
With Annual Budget is passed by Odisha Legislative Assembly, Department of Finance has asked the Departments to chalk out their work program and definite action plan and make funds available for the same.
Department of Finance has issued detailed guidelines for making expenditure out of the Annual Budget 2022-23 from 1 August onwards.
While keeping pace with the expenditure level during First Quarter, it is necessary to expedite the pace of expenditure during Second and Third Quarters of the Financial Year, said the circular, which insists on chalking out detailed Work Program for implementation.
Though all the Departments are advised in this regard, at least 20 Departments, which are covered under Cash Management System, are advised to adhere the guidelines.
While 20 departments are under Cash Management System, 15 departments have the more than 63 Percent of the total budget size.
Top 10 departments account for more than 55 percent of the total budgeted expenditure in 2022-23. And these departments are mainly social services and e3conomic services sector.
While highest resource allocation is in Panchayati Raj and Drinking Water, it is followed by School & Mass Education, Agriculture and allied Sector and Health & Family Welfare.
Departments have been advised that funds should be released according to a definite Action Plan for achieving quantifiable physical target fixed for the year.
Accordingly the Secretaries have been advised to review physical achievement against expenditure by 15th of every month against monthly and quarterly targets.
This will ensure targeted intervention and achievement of the target, pointed out a senior official in the Department of Finance.
So far Central Sector and Centrally Sponsored Schemes are concerned, it is said that normally, expenditure for these schemes is to be made against availability of Central Assistance only during 2022-23.
With poor flow of Central Assistance, the State Government is facing problem in implementing the same. However, the departments have been advised to check the position of the receipts of Central Assistance by the State Government before presenting the bills in the Treasuries on the basis of sanction orders.
However, in case of urgent necessity for release of funds for continuing such schemes, the departments are allowed to incur expenditure to the extent of 50 Percent of the provision made in the Budget Estimate for the year 2022-23.
Submission of Utilization Certificate and Statement of Expenditure is needed to be presented in time so that it will smoothen the process of release of funds, said an official.
Priority will be given for State Own Flagship Programs like ABHDA, BASUDHA, MAMTA, BSKY, BSY, Mission Shakti and others, said the official.