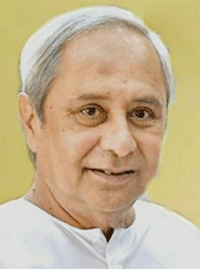 With life and livelihood is on the priority of the State Government's Agenda, more funds are likely to be pumped in for Health, and Livelihood Sector, as formulation of the Supplementary Budget is on, officials say.Chief Minister Naveen Patnaik has stressed on the protection of lives during COVID-19 Pandemic and providing livelihood support to boost the falling economy.
So in the Supplementary Budget there is all likelihood that more funds will flow to these sectors, as there is requirement of more funds in these sectors, officials admit.
With Supplementary Budget-2020-21 preparation in full swing, all the departments are asked to submit their Budget Proposals within the stipulated period.
Supplementary Budget will be presented in Odisha Legislative Assembly on 20 November and before that Council of Ministers will clear the financial proposals.
Senior officials in the Department of Finance are fine-tuning the requirement of the departments, looking at the pace of expenditure during last six months.
While it was expected that at least 50 Percent of the Budget Provision are expected to be spent by 31 October, however due to shutdown and lockdown little more than 36 Percent of the Budget provision has been spent during first six months of this fiscal.
As compared to last year nearly 16 Percent less has been spent as compared to 31 October-2019.
Lower level of expenditure is mainly due to imposition of strategic lockdown and shutdown to deal with outbreak of COVID-19 Pandemic.
Agriculture and Allied Sector has performed poorly as spending has been only little more than 16 Percent, while more than 60 Percent people depend on this primary sector in the State.
However, Social Sector spending was over 45 Percent during first half of Fiscal, which was more or less similar as compared to last year, officials say.
Social Sector Expenditure has increased primarily due to higher expenditure in Health, Livelihood and Social Security Transfers, officials admit.
Expenditure in other sectors has increased mainly due to higher spending on Food Security and Social Security Transfer as well as fund transfer to PDS Card Holders as part of COVID-19 Management.
While Annual Budget for 2020-21 was Rs.1.50 Lakh Crore, budget utilization crossed Rs.51,000 crore by October, 2020 with highest utilization achieved of around Rs.26,000 Crore in Social Sector.
So more funds are likely to flow for this sector as life saving and livelihood protection gets top priority of the State Government, officials say.
Officials say before allocation of additional funds, spending on Program Expenditure will be critically examined, officials admit.