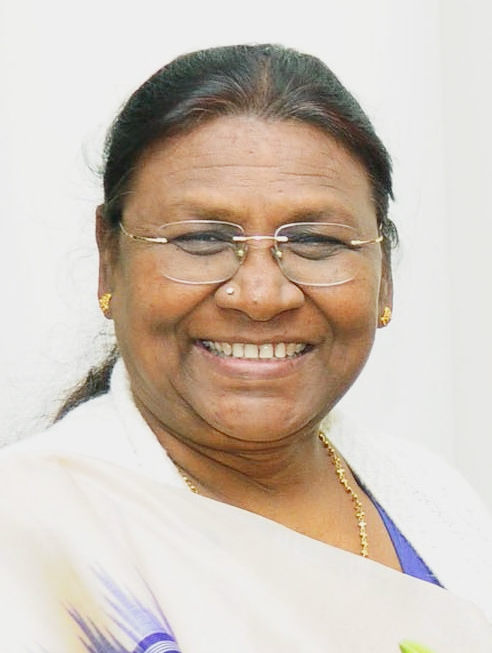 Kolkata: The President of India, Droupadi Murmu graced the celebration of completion of 80 years of UCO Bank in Kolkata on 28 March. On the occasion, the President virtually inaugurated 50 new branches of UCO Bank.

She also laid foundation stone for renovation of Sri Aurobindo Integral Education and Research Centre at Rairangpur, Odisha –under CSR initiative of UCO Bank.
Speaking on the occasion, the President said that UCO Bank has been a pioneer and leader in the banking sector since its inception in 1943. It has played a vital role in the economic development of our country by providing credit and financial services to various sectors such as agriculture, industry, trade, infrastructure and social welfare. It has also contributed to the nation's progress by supporting various government schemes and initiatives. She expressed confidence that UCO Bank would continue to uphold its legacy and reputation in the coming years and would remain committed to its core values and principles while embracing change and innovation.
The President said that banks have two major responsibilities. First, they have to be custodians of public money. Second, they use savings of today to create assets for tomorrow. Balancing these two responsibilities is a challenge for every bank. Inability to strike the right balance has sometimes led to economic worries in different parts of the world. Banks are duty-bound to sustain the trust reposed in them by millions of people who save their money in the banks. She expressed confidence that the professional staff and alert leadership of UCO Bank will discharge these responsibilities effectively.
The President said that Fin-tech has been transforming the way people access and manage their money. In India, the widespread fin-tech adoption, even among the poorest and the remotest areas, is a proof that people in India are open to adopting technology that empowers them and provides social justice. Today, UPI is widely regarded as one of the most successful fin-tech innovations globally.