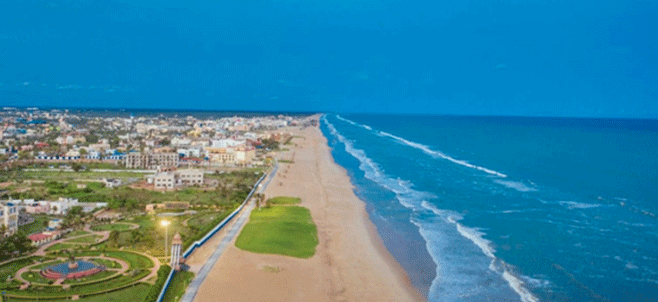 Bhubaneswar: Union Minister Education Dharmendra Pradhan will lead Beach Cleaning Operations in Puri Beach.
As part of the 75-day long ongoing Coastal Clean Up Campaign, Mr.Pradhan has been assigned Puri Beach.
Team Pradhan will organize beach cleaning of Sea side Holy Town in Odisha.
Puri is one of the cleanest beaches in East Coast and it has been taken care by the District Administration of Puri.
Similarly one of the famous Chandipur Beach cleaning operations will be taken up by former Union Minister Pratap Chandra Sarangi.
Chandipur is a pristine beach in Balasore district, which attracts huge tourists as it is unique beach in the East Coast.
Sea water recedes two kilometer inside sea during lot tide period and fills up the whole area during high tide time.
In fact Coastal Clean Up Campaign is receiving a huge response from across the sections of society and besides others, Governors, Chief Ministers, Union Ministers, celebrities, film and sports personalities, civil society groups etc. are joining the campaign.
They are joining with overwhelming enthusiasm and pledging their support to the longest and largest beach cleaning campaign in the world titled "Swachh Sagar, Surakshit Sagar", coordinated by Union Ministry of Earth Sciences with collaboration from all the other Union Ministries, departments as well as governments of the coastal States.
The PM has stressed on keeping India's coasts clean as he praised efforts of volunteers to remove garbage from the Juhu beach in Mumbai. Responding to a video posted by Union Minister Dr Jitendra Singh about the clean-up at the beach, Mr.Modi tweeted, "Commendable… I appreciate all those involved in this effort. India is blessed with a long and beautiful coastline and it is important we focus on keeping our coasts clean".