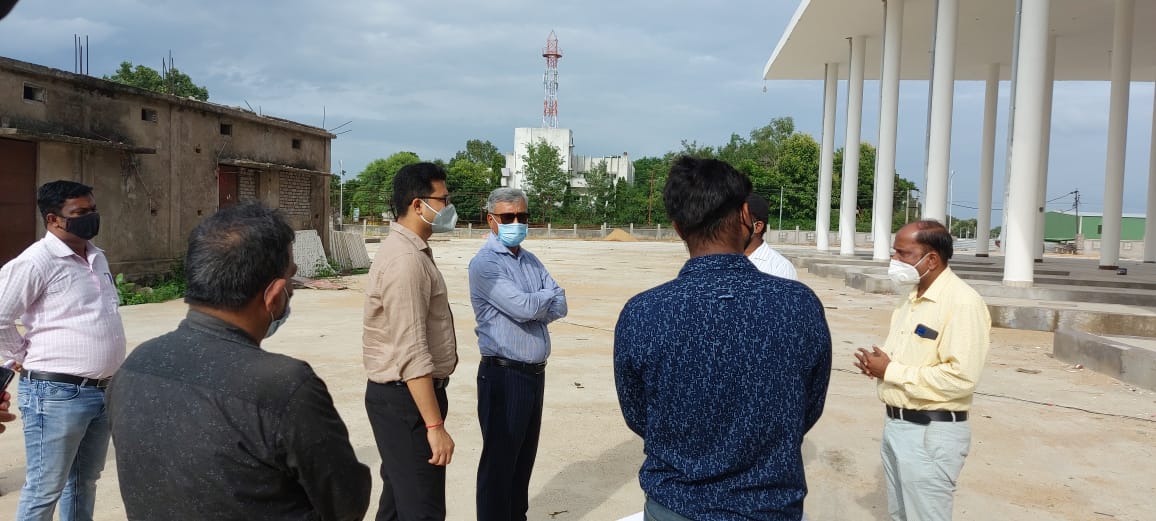 Bhawanipatna: Asit Tripathy, Principal Advisor to CM and Chairman WODC has said that the State Government has taken massive steps for strengthening the power infrastructure in 11 districts covered under the Western Odisha Development Council (WODC).
Mr.Tripathy is touring the Western Odisha districts, which are going to witness power infrastructure boost.
Districts like Bargarh, Bolangir, Boudh, Deogarh, Jharsuguda, Kalahandi, Nuapada, Sambalpur, Sonepur, Sundargarh and Angul (part) are getting better power infra. These districts spread up to 56,960 sq km area, which is around 36 percent of the State.
At present, there are 43 EHV Grid Stations (32 numbers of 132 kV Grid, ten 220 kV grid and one 400 kV Grid at Meramundali, Angul) in the WODC area. There are 12 grid stations under the execution stage. While two grid stations are to be set up in each of Sundergarh, Angul, Sambalpur and Bargarh, one such station will come up in Kalahandi, Deogarh, Jharsuguda and Birmaharajpur, official sources said here.
Similarly, the State Government has also implemented five transmission line projects, one at Meramundali, another from Bolangir to Kesinga, Baliguda-Kesinga, Nuapada-Padampur, Lapanga-Brajraj Nagar. Out of these projects, three projects worth Rs 1126 crore have been awarded. The projects are– Nuapada-Padampur to be ready by July 2021, Bolangir-Kesinga by September 2021 and Baliguda-Kesinga by March 2022.
Another five grid stations have been planned under the 14th Transmission Plan of OPTCL. The stations will be set up at Nuapada, M Rampur, Brundabahal, Tarbha and Athmallik.
To strengthen the distribution system, 155 new 33/11 kV sub-stations are being constructed under Odisha Distribution System Strengthening Project (ODSSP), the source said.
There are 25.45 lakh consumers in the 11 western Odisha districts. All the districts have attained 100 per cent village (14,657) electrification. However, the achievement in household connection stands at 90 per cent with 23,59,778 connections. Steps are being taken to achieve 100 per cent and all consumers are to be provided with correct meters, they said.
As there are still low voltage pockets are lying at different areas of Kalahandi, Bargarh, Bolangir, Nuapada, Boudh & Deogarh, the concern officials have been asked to short out the issue by setting up of new 33/11 kV sub-stations in these areas.
Transmission grid stations have been planned to cater to these loads including industrial clusters in Jharsuguda and Sambalpur.
More distribution transformers will also likely take up for improvement in reliability and reduce accidents due to overloading. LT lines are to be replaced with AB cables for prevention of theft & reduction of losses, the official said.
With the availability of good solar insolation in these Western Districts, solar energy generation plants are developed at suitable locations. Besides, small hydro plants may also be developed at feasible sites.
The power discoms have been asked to ensure billing on actual meter reading and operationalize of a 24×7 customer care call centre with common code '1912'.
They have been further instructed to put adequate & prompt grievance redressal mechanisms in place and provide digital options for electricity bill payment. Engagement of women SHGs in metering, billing & collection activities have also been planned for the WODC area.