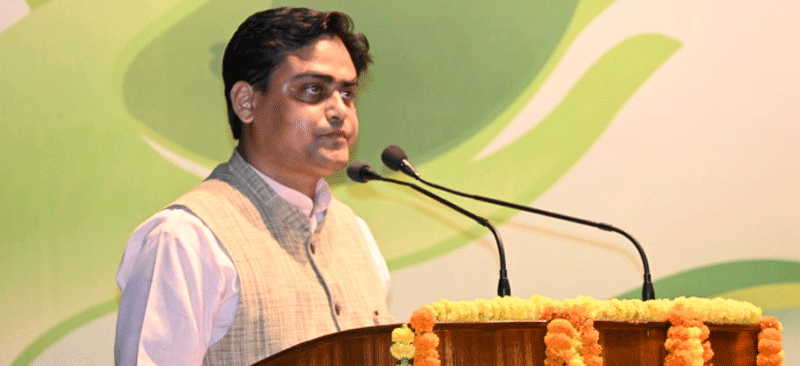 Paradip: Union Minister of State, Port, Shipping and Waterways, Shantanu Thakur has said that all the 12 major ports including Paradip Port is aiming at Green and Sustainable port operations.
While he has appreciated efforts of Paradip Port Authority in chalking out massive programs for protection of environment and generating awareness among the people in and around the port city.
Speaking on World Environment Day Meet organized by Nature Care Initiative (NCI), a leading NGO engaged in environment protection and generation of awareness, Mr.Thakur said that all the major ports including Paradip Port Authority are moving for creating awareness and taking appropriate measures for the protection of our environment.
Mr.Thakur has said that increasing renewable energy usage in the port is one of the major actions being taken up by port authorities, from use of diesel to LNG. Similarly use of Solar Energy in port operations has become pertinent.
Maritime India Vision 2030 envisages that the ports should be safe, sustainable and adopt to green sector, which Paradip Port is striving.
While Paradip Port has been making endeavor to increase renewable energy in its usages, it has tried to improve air quality in the port areas.
In fact Union Minister before attending the meeting inaugurated a Truck Parking Yard & Bulb Road for congestion free traffic movement built in 32,795 sqm of land with an approximate Rs. 11 Crore investment. This will go a long way in curbing the dust and fossil fuel related pollution.
Mr.Thakur said Paradip Port is organizing for massive plantation program, which he inaugurated before addressing the NCI Meeting.

Sujeet Kumar, Member of Parliament (MP) appreciated efforts of Paradip Port for organizing massive plantation and supporting environment awareness programs such as NCI's meet on World Environment day.
Dr.Kumar urged Paradip Port Authority Chairman P L Haranadh to ensure at least 90 Percent trees survive as after plantation due to poor care majority of the trees do not survive.

Paradip Port Authority Chairman P L Haranadh said all families in Paradip will be handed over cotton bags so that they will never use single use plastic bags.
Reeling out his Action Plan for environment protection, he said every year One Lakh trees and in five years five lakh trees will be planted in the Port City.
He said optimizing water use and spreading 'Green Cover' is the one of the major agenda of PPA. Similarly PPA is improving solid waste management and recycling of dredging material.
Mr.Haranadh, harped on 'Panchabhut', the five elements of nature-earth, water, fire, air and space and he said our ancient culture teaches us the protection strategy of environment.
PPA Chairman, a religious mandarin, seems to have taken cue from ancient Indian culture and implementing the environment protection programs on this line, say environmentalists present in the NCI Meeting.
Padma Mohanty, DIG Forests Government of India addressed the gathering and advised for lifestyle changes so that with small efforts, one can bring lot of change in mind set, which will go a long way in protecting the environment.
She harped on making lifestyle choices to improve out planet, which is facing tough time.
Madhusudan Dash, Additional Secretary Forest, Environment and Climate Change of Government of Odisha lauded programs like engaging Self Help Group (SHG) for protection of forest and control of forest fire in the State.
Mr.Dash said COVID has taught us to love and care for nature, which was missing and led to Pandemic.
Shree Jagannath Culture Researcher, Pandit Matru Prasad Mishra harped on Sanatan Dharma and Environment protection.
NCI Chief Executive Srikant Sekhar Sahoo welcomed the guests, while NCI Vice President Bhagirathi Behera thanked the gathering.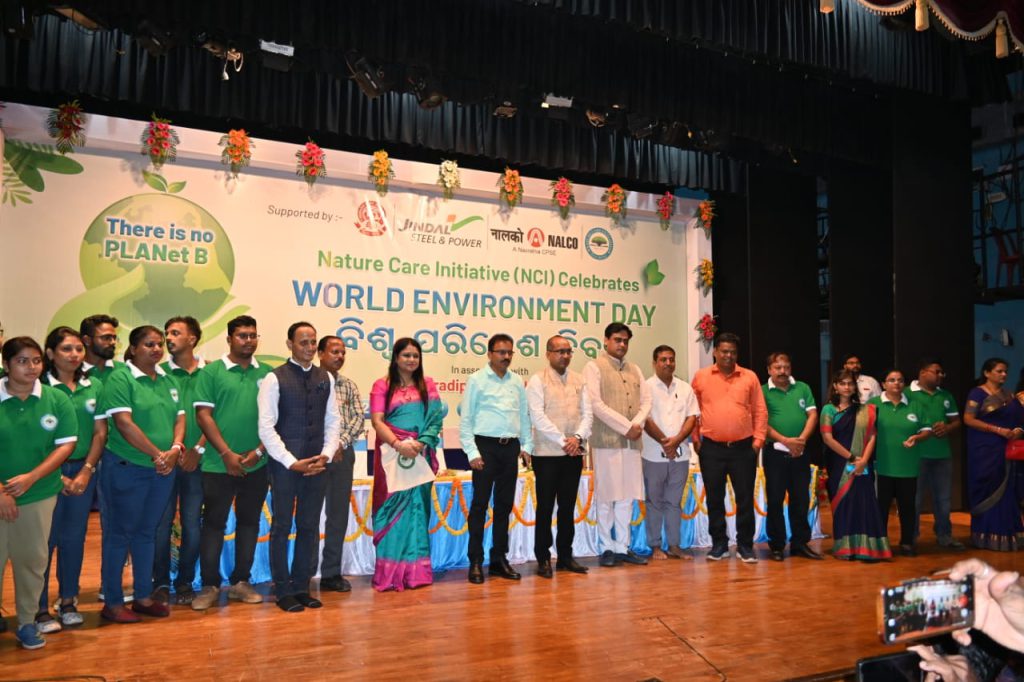 Speakers in NCI Meeting appreciated efforts of Sakti Prasad Nayak, an ardent environmentalist for taking up the issue of unnatural death of elephants due to railway accidents and electrocution.
Mr.Nayak, who took up matter in Supreme Court, resulted in large scale reforms brought in for protection of pachyderms in the country.
Mr.Nayak has been proactive in environmental protection issues in the State and has been spearheading the movement single handedly, which is slowly turning into a massive scale.
NCI, a National Level Environmental NGO has the blessings of Mr.Nayak, who is recognized for his sincere efforts to generate awareness on environment protection and climate change efforts.