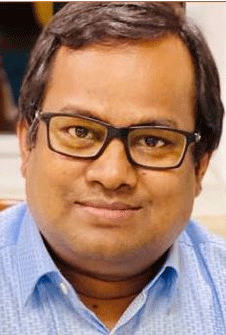 Bhubaneswar: For the first time Odisha Government has come out with three major Policy Initiatives in the Transport Sector- Odisha Logistic Policy, Odisha Civil Aviation Policy and  Policy for Setting up Registered Vehicle Scrapping Facility (RVSF) in Odisha.
These Policy Frameworks have been aimed to attract massive investments in the State. Department of Commerce & Transport (DoCT) has come out these Innovative Policy Initiatives. Odisha has turned out to be most attractive destination and it is organizing Make In Odisha to attract invests.
Bishnupada Sethi, Principal Secretary Commerce & Transport has been interacting with all the stake holders and seeking their opinions and concerns, said a senior official.
Stakeholders' requirements have been taken into consideration before finalizing these Policies keeping State's interest in mind, said a senior official of DoCT.
Odisha Logistic Policy envisions to create an integrated logistics ecosystem in Odisha to enhance competitiveness, operational efficiency and sustainability through innovation, governance, transparency, quality, and modern technologies.
This will strengthen State's position as the preferred destination for trade and commerce.
The policy aims to map, develop and augment-the logistics facilities across the State by developing infrastructure for better connectivity and freight movement through provision of incentives in the segments of building logistics infrastructure, skill development, and technology & innovation.
It shall improve the efficiency of the supply chain through adaptation of latest technology at par with international standards.
This policy focuses on decarbonizing the logistics sector by complying with the Sustainable Development Goals (SDGs) such as use of green fuel.
A Logistics Policy Cell and a City Logistics Coordination Committee shall function under the State Logistics Cell for proper implementation of logistics policy objectives for ease of doing business in coordination with various stakeholders.
The policy shall facilitate for creation of an investment destination for private sector investment which will lead to generation of employment opportunities in the State.
The State have made diverse contributions in Aviation sector and now keen to articulate a sectoral policy namely "Odisha Civil Aviation Policy, 2022" within the purview of Union Civil Aviation Act, Rules 86 Policies aligned as per National Civil Aviation Policy (NCAP), 2016 and Industrial Policy Resolution (IPR) of the State.
With introduction of this policy in the State, Government of Odisha aims at improving the Regional, Domestic 86 International air connectivity in the State, creating business environment that attracts Airline Operators to invest and monetize the untapped potential in the aviation sector and increase employment opportunities.
This Policy shall facilitate improved Aviation infrastructure with investor friendly ecosystem for enhanced air connectivity in the State, establishing cargo hubs 86 Maintenance, Repair 86 Overhaul (MRO) facilities and creation of sectoral skilled resources through Flying Training Organizations (FTO).
The State has three commercial Airports at Bhubaneswar, Jharsuguda and Jeypore.
Presently, two Airports at Rourkela and Utkela have been developed which are scheduled to be operated shortly. Apart from this, the State has ten serviceable Airstrips and Thirteen heliports located in different corner of the State. In addition to the above, there are six more Airstrips available in the State, owned by other agencies. This policy seeks to aid and promote the maximum utility of the Airport's infrastructure and its sectoral development. Directorate of Aviation, Odisha will act as Nodal Agency.
To enhance aircraft movements, State Government has completely waived off the VAT on Aviation Turbine Fuel (ATF) for international flights and reduced to 1% for flights under RCS-UDAN.
Initially, this policy will be applicable for five years which may be revised as per the amendments or introduction of Acts, Rules, Regulations and Guidelines published by the MoCA, GoI and GoO.
In the current global scenario, environmental pollution is considered to be the most alarming issue causing climate change, threatening the lives of important species.
The rising number of vehicles, especially the old vehicles, plying on the roads, is a major contributor to the Air pollution levels. The Ministry of Road Transport and Highways (MoRTH) have notified the Motor Vehicles (Registration and Functions of Vehicle Scrapping Facility) Rules, 2021 which lay down the procedure for establishment of a "Registered Vehicle Scrapping Facility" (RVSF).
Government of Odisha have decided to issue the Registered Vehicle Scrapping Facility Policy, 2022.
As per the Policy guideline, the Registered Vehicle Scrapping Facilities (RVSF) will be treated as Industrial Units. The vehicles which have not renewed their Certificate of Registration, not been granted a certificate of fitness, outlived their utility, Vehicles that are 15 years old and above, owned by the Govt. agencies/ Autonomous Councils, etc. shall be scrapped at designated Registered Vehicle Scrapping Facility (RVSF) Centres .
Against a scrapped vehicle, if the owner wants to purchase a similar type of vehicle, Government will provide concession in the motor vehicle tax.
Scrap value for the old vehicles shall be given by the Scrapping Center approximately 6% of the ex-showroom price prevailing at the time of scrapping. Similarly, a number of benefits including provision of Govt. land at concessional rate will be provided by the State Government as per IPR, 2022 to establish the Vehicle Scrapping Facility (RVSF) Centres
Similarly, a number of benefits including provision of Govt. land at concessional rate will be provided by the State Government as per IPR, 2022 to establish the Vehicle Scrapping Facility (RVSF) Centres.