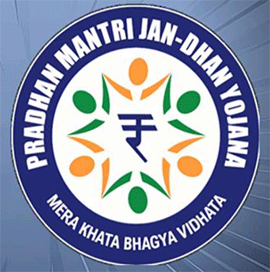 New Delhi: Pradhan Mantri Jan Dhan Yojana (PMJDY), which completes 9 years of successful implementation has been the foundation stone for people-centric economic initiatives.
Whether it is direct benefit transfers, COVID-19 financial assistance, PM-KISAN, increased wages under MGNREGA, life and health insurance cover, the first step of all these initiatives is to provide every adult with a bank account, which PMJDY has nearly completed.
One in 2 accounts opened between March 2014 to March 2020 was a PMJDY account. Within 10 days of nationwide lockdown more than about 20 crore women PMJDY accounts were credited with financial assistance of Rs 500 per month for three months through DBT in each women PMJDY account.
During COVID-19 pandemic, we have witnessed the remarkable swiftness and seamlessness with which Direct Benefit Transfer (DBTs) have empowered and provided financial security to the vulnerable sections of society. An important aspect is that DBTs via PMJDY accounts have ensured every rupee reaches its intended beneficiary and preventing systemic leakage.
PMJDY has brought the unbanked into the banking system, expanded the financial architecture of India and brought financial inclusion to almost every adult.