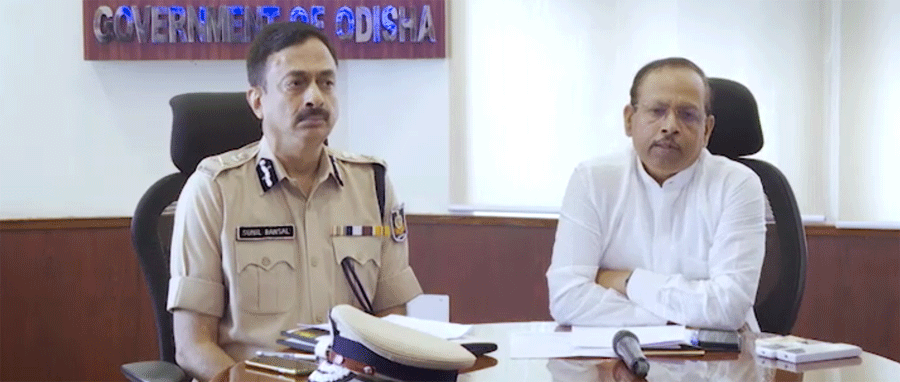 Bhubaneswar: After giving assurance to resolve their demands in three months, the State Government once again on Friday appealed to the drivers to call off their ongoing "Quit Steering" protest.
Nearly 2 lakh drivers under the banner Drivers Ekata Mahasangha are on an indefinite protest since 15 March to press for their 10-point charter of demands. They are demanding pension after 60 years of age, death benefits, life insurance, social security, parking and toilet facility.
Chief Secretary Pradeep Kumar Jena held a meeting with the agitating drivers last evening and assured them that their demands will be resolved in three months.
Despite the written assurance from the Chief Secretary, the adamant drivers continued their protest in many places across the State.
A case of violence was also reported in Berhampur during the protest. The drivers clashed with police, in which four police officials were injured.   
Chief Secretary Pradeep Jena and DGP Sunil Bansal have jointly appealed the drivers to call off their strike in view of ongoing Class-X and polytechnic exams, inconvenience faced by patients and public at large.
"The matriculation students are facing mental pressure due to the strike, which will affect their performance in the ongoing examination. Besides, the supply chain of the essential commodities was also affected due to the protest," Jena said.
Respecting the assurance given by the State Government, the drivers should refrain themselves from strike, he said, adding, the Government will again hold a meeting with the drivers very soon.
The scarcity of petrol and diesel has now returned to normal. So, he advised people not to worry about this.
Effort is on to normalize the supply chain of other essential commodities. Chief Secretary assured the people that the State Government will not allow anyone to disturb the situation.  
"After giving written assurance by Chief Secretary, there is no justification to continue their protest. It has come to our notice that the drivers are still continuing their demonstrations in many places, which is immoral," DGP said.  
Appealing to the drivers to call off their protest, the DGP warned that strong legal action will be taken, if they try to take law into their hands.