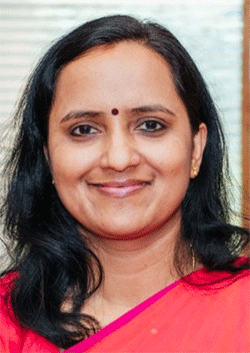 Bhubaneswar: For effective monitoring and coordination with bankers on SHG bank linkage and other financial inclusion initiatives, the Mission Shakti Department has proposed for the constitution of a dedicated Sub Committee of SLBC for Credit Flow to SHGs.
Mission Shakti Secretary Sujata R Karthikeyan has recently submitted this proposal to Vishal Kumar Dev, Principal Secretary, Finance Department. The issue was also raised during the last State Level Bankers' Committee (SLBC) meeting held very recently.
It was proposed to constitute the panel at SLBC level under the chairpersonship of the Commissioner-cum-Secretary, Mission Shakti consisting of representatives from NABARD, RBI, SLBC, Major Controlling Heads of Banks as per provision.
The Sub-Committee will look into credit flow to women SHGs, Mission Shakti Loan-State Interest Subvention, Business Correspondent Agent (BCA), Mission Shakti Scooter Yojana and Financial Literacy programme etc. and provide an institutional mechanism for interfacing with the banks for credit linkage to WSHGs in rural and urban areas, Mrs Sujata said in her proposal.
The Department of Mission Shakti has started functioning from June 1, 2021 and is looking after all SHG related activities in the State including SHG Bank Linkage.
Over next five years (2022-23 to 2026-27), the Department of Mission Shakti has set a target to achieve cumulative SHG bank credit linkage of Rs. 50,000 crore and provisioned Rs.1,200 crore as interest subvention benefits to SHGs under State Interest Subvention scheme -Mission Shakti Loan, she pointed out.
Further, it is to mention that the Sub-Committee of SLBC on Rural Credits is looking after credit flow to rural areas, similar to the case for the Sub-Committee of SLBC on urban credit. So, in such a line, the Mission Shakti Secretary has demanded for formation of a Sub-Committee of SLBC on credit flow to women SHGs.
Under the 5T mandate of Mission Shakti, the State Government has targeted to increase the loan size to Rs 4 lakh per women self-help group (SHG) by the end of Financial Year 2022-23. However, the banks have failed to achieve the target by the end of March 2023. Therefore, formation of a SLBC panel will help in achieving the target set to enhance credit flow for the SHGs, which will be graduating to entrepreneurs, sources said.