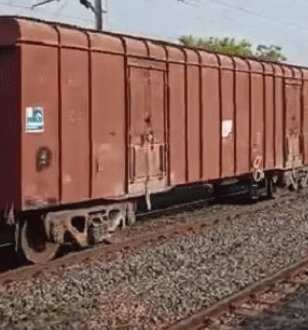 Bhubaneswar: Stakeholders in the State are facing trouble as the long standing demand for modernization of existing rake points and notification of new rake points at various places have not been fulfilled so far.
Time and again the State Government has been raising this issue with the authorities, but the situation is not improving according to demand, feel stakeholders and officials in the State Government.
State's Members of Parliament from Odisha are also raking up the issue in Parliament. Theu plea for more rake points.
While the demand is growing, there is mismatch in rake supply, for which stakeholders are facing a tough time, they say.
Odisha is covered by East Coast Railway, South Eastern Railway and South East Central Railway. And railway projects are taken up zone wise, officials say.
The average number of rakes used by non-power sectors for different commodities in Areas of Rourkela, Kalinga Nagar, Jamshedpur and Angul is 30.50 rakes per day (outward and inward) from South Eastern Railway and 42.37 rakes per day (outward and inward) from East Coast Railway.
The availability of rake is adequate for meeting the demand for rail transport, not only for steel producers but also for other railway freight customers in the State of Odisha, said sources in the Ministry of Railways.
Demand supply imbalances, which arise intermittently on account of various factors like fluctuations in demand, disruption in traffic flows, congestion on select routes and terminals etc. are addressed on a real time basis. In addition to increasing the availability of rakes, procurement of new wagons is programmed in keeping with freight traffic projection.
Stake holders are also encouraged to make investment on different wagon procurement schemes like Special Freight Train Operator (SFTO), General Purpose Wagon Investment Scheme (GPWIS) etc. to meet the requirement as per their demand.
Modernization of existing rake points and provision of new rake points are need based on-going process subject to operational requirement, commercial justification and resource availability.
The Ministry of Railways, in co-ordination with stakeholders, is regularly taking steps to modernize existing rake points and notify new rake points in all States connected to the rail network including the State of Odisha.