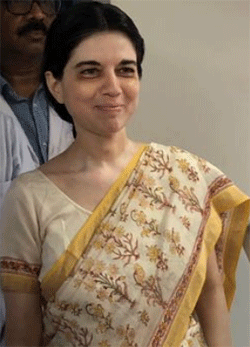 Bhubaneswar: To protect children from Hepatitis-B disease, Health and Family Welfare Secretary Shalini Pandit has asked District Collectors and health officials to strengthen vaccination of Hepatitis-B birth doses.
Writing a letter to all Collectors, Municipal Commissioners and Chief District Medical Officers (CDMOs), Shrimati Pandit said Hepatitis-B birth dose vaccination under routine Immunization programme is important to prevent transmission of Hepatitis-B infection from mother to newborn during delivery.
The risk of acquiring Hepatitis-B infection for a neonate can be as high as 85-90 per cent, if the mother is Hepatitis-B positive, she said.
As per the immunization schedule, Hepatitis-B birth dose should be administered as soon as possible and certainly within 24 hours of birth to prevent transmission of infection from mother to infant.
However, she said, the Hepatitis-B birth dose vaccination coverage against live birth of the State is 91 percent and 7 districts i.e. Kendrapada, Nuapada, Keonjhar, Rayagada, Cuttack, Kandhamal and Kalahandi have reported less than 85 percent coverage till November, 2022.
In order to improve the Hepatitis B birth dose vaccination of newborn, Pandit asked the officers to instruct staff nurses of labour rooms to administer the birth dose soon after birth and before 24 hours after delivery.
"Ensure availability of domestic refrigerator in all labour rooms and functional delivery points, availability of adequate stock of Hepatitis-B vaccine in all labour rooms and functional delivery points," the Secretary instructed.
In case of a very sick newborn, the consultation of a paediatric specialist should be taken prior to vaccination, she suggested.
Shrimati Pandit instructed to document the vaccination status of each new born in the MCP card as well as in the labour room register. She further asked to review the coverage of birth dose vaccination against live birth every month during block/district meetings.
The District Collectors have been asked to review the status during the District Task Force meeting and ensure improvement of Hepatitis B birth dose coverage.