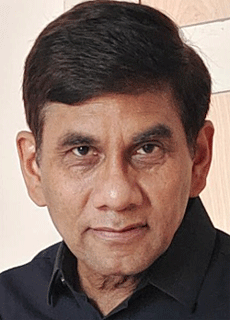 Bhubaneswar: The State Government has urged the Ministry of Power to supply fly ash from National Thermal Power Corporation (NTPC) LARA Chhattisgarh for construction of four Biju Expressways.
Department of Works Special Secretary Er. Manoranjan Misra has written a letter to the Ministry of Power, in this connection.
The State Government, with the aim to create a sustainable asset of four-lane Expressway Economic Corridor connecting eight western districts of the State, has taken up construction work of Biju Expressway, Misra said.
This expressway connects Rourkela to Jeypore, with a view to connect Jagdalpur in the State of Chhattisgarh, with a total length of 650 km, aiming to boost trade and commerce as well as development in agriculture and social sector. The development has been proposed to be taken up in phases, he said.
Out of the above, currently the State has taken up a four lane divided carriageway from Ghatipada in Nuapada district to Ampani in Kalahandi district for a length of 174.500 km, and construction has started in 4 different contract packages from 1 October, 2021.
Of these, there are two work packages in Nuapada district which are close to the fly ash generation point at NTPC LARA where fly ash is getting generated as a byproduct of LARA Super Thermal Power Station, Chhattisgarh, he pointed out.
Following joint site visit by both NTPC and State Government officials, the NTPC LARA had agreed in-principle to supply17 lakh CuM of Fly-ash for these two packages.
The Special Secretary said the first quarter requirement was 5 lakh CuM, between Oct-Dec, 2021, and NTPC LARA was about to start the supply.
In this context, he requested the Ministry of Power to allow the NTPC, Chhattisgarh for supply of fly ash at least for the first quarter of the project duration as agreed so that creation of a national asset is not delayed, and both public and economy are not the sufferers of this delay.
"We agree to follow the new procedure for the project, after this period," he assured.