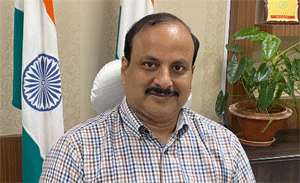 Bhubaneswar: In order to protect the environment from plastic waste, the State Government has decided to use such waste in road construction.
Officials say that a Road Map for use of plastic waste for construction of roads and highways is being prepared.
Susanta Nanda, Director Environment, Odisha is coordinating the efforts of the State Government for plastic waste management on elimination of single use plastic.
While Ministry of Road Transport & Highways (MoRTH) has issued guidelines for mandatory use of waste plastic in periodic renewal with hot mixes and in wearing coat of service road on National Highways within 50 Kilometre periphery of an Urban Zone having population of more than 5 lakh, the State Government has taken initiative in this regard, said a senior official of the Department of Forest, Environment and Climate Change.
While in India 10,000 Ton Per Day plastic waste is being generated, the total generation of plastic waste in the State is about 530 Ton Per Day (TPD) as estimated as per the population of the State.
Industrial plastic waste forms a considerable quantity of the total waste.
There are 9 Plastic Waste Recycling/ Reprocessing units in operation in the State of Odisha.
All the Industrial plastic waste is sent to the reprocessing unit thereby avoiding mixing in solid waste.
This figure will increase manifold in the future. Considering the generation of plastic waste, the State should encourage improving the collection system by establishing more plastic recyclers and re- processor to environmentally sound management of plastic waste, officials say.
It is becoming increasingly clear that single use plastics (SUP) are posing significant environmental and health challenges in communities.
SUP are disturbing local ecological balances as they are easily mixed in water and land as micro-form, they act as physical barriers that degrade soil quality and even ingested by livestock and other fauna to find its way in the human food chain.
Plastics cause blockages in drains and streams resulting in severe floods and obstruction to runoffs.
In the meantime, the State Government has asked the District Magistrates (DM)s and Divisional Forest Officer(DFO)s to take steps to eliminate single use plastic and report to the Government on a monthly basis in this regard.
Timeline has been set for elimination of SUP and Action Plan has been prepared for the same.
Chief Secretary Suresh Chandra Mahapatra has recently reviewed progress of elimination of SUP in the State.
He has directed the DMs and DFOs to send a monthly report to the State Government so that it will be easier for the State Administration on the implementation of the Action