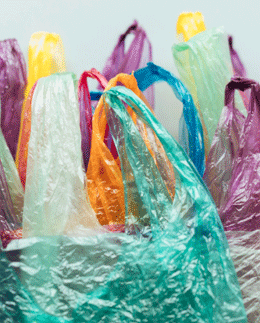 Bhubaneswar While Odisha Government decided to extend blanket ban on single-use plastics across all villages from 2 October, 2020, it is yet to come out with a notification in this regard.
Chief Minister Naveen Patnaik way back in 2018 Gandhi Jayanti Day announced ban on single-use plastic in Major Urban Zones like Bhubaneswar, Cuttack, Berhampur, Sambalpur, Rourkela and Puri.
Following the Union Government's footsteps, the State Government introduced the Ban in all 114 urban local bodies (ULBs) of the state on 2 October, 2019.
The ban procedures were intimated and the guidelines – which are applicable to the towns as far as the ban is concerned were issued.
On 2 October, 2019 it was decided that the same ban will be affected for all the villages.
In fact the State Government at that point of time decided to completely prohibit the use of plastic all over the state.
Measures are being taken to ensure 100 per cent enforcement of the ban in the ULBs.
After achieving the target, the same modalities were to be prepared for the villages to take up ban in a vigorous way.
The Gram Panchayats were to be empowered to implement the ban in the villages.
Accordingly massive awareness program to educate the villagers about the same was to be organized on Mission Mode.
In case of towns, the ULBs act as enforcement agencies and squads were formed and raids were conducted at plastic bag making units, wholesalers and traders.
Though the ban was initially followed by many, it lost the momentum in a few days.
However, blanket ban in rural zones are yet to be notified in the state, so the single use plastic manufacturers are pumping their products in village markets in a big way.