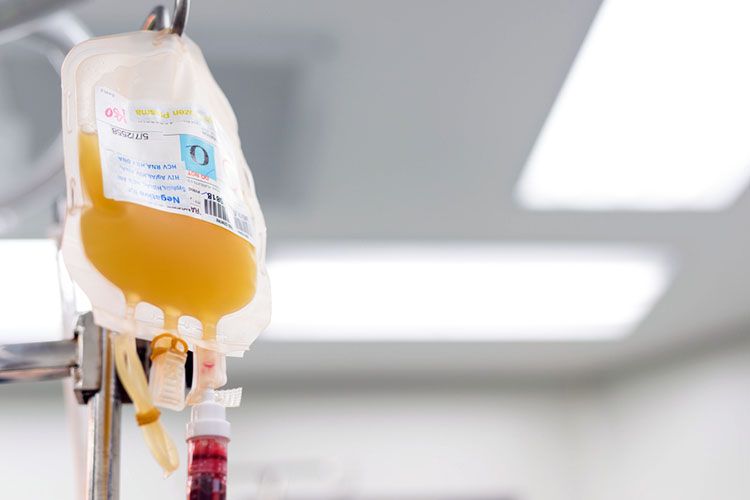 Bhubaneswar: With demand for Plasma picking up State Government has issued direction to restart all 6 Plasma banks and collect Convalescent Plasma from recovered patients
According to official sources Plasma units stock on hand State Total is 750.
While in Cuttack 341, Bhubaneswar, 112, Berhampur, 79, Koraput, 141, Burla, 46, Rourkela, 31 are available.
As Demand for plasma has picked up for Plasma donation, DGP, DG, Fire services have been requested to mobilize donors .
District Collectors will be coordinating the efforts at district levels and appeal for plasma donation is being issued like last year.
Mass appeal for plasma donation drive is being planned, said official sources.
So far Oxygen support is concerned, the Oxygen supported beds based on current availability of cylinders as finalized by the technical committee headed by HoD Pulmonary Medicine.
SCBMCH can support 32,876 beds (16077-General and Critical care beds and 16,799-CCC beds).
However, fresh SOP has been issued in ensuring timely filling of Oxygen cylinders should be strictly adhered, said an official.
Oxygen Consumption: 42.10 MT per day and Production Capacity 129.68 MT per day through cylinders, 375 MT through LMO as per recent information available.
Oxygen produced is based on requisition from healthcare facilities, said sources.
So far essential drugs and consumables are concerned,Inj. Remdesivir 100mg: 44,151 vials, Current Consumption Rate: 1500 vials per day
Tender floated for 3 lakh more vials and Tablet Favipiravir 200mg: 6,03,302
Current Consumption Rate: 4500-5000 tablets per day, said official sources.
Tender floated for 20 lakh more Favipiravir tablets, Gloves being given for only Clinical Use, said sources.