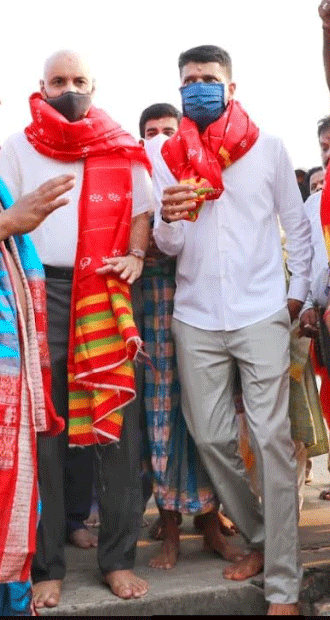 Nayagarh: Shree Nilamadhab Temple is all set to turn an attractive Center of Pilgrimage, thanks to 5T Initiative under Mo Sarkar Program.
Lord Nilamadhab, the presiding deity of Kantilo on the banks of River Mahanadi in Nayagarh district attracts large number of devotees of Lord Vishnu.
Secretary to Chief Minister VK Pandian Thursday visited the Kantilo Nilamadhab Temple complex to pay his obeisance to Lord Nilamadhab.
Vir Vikram Yadav, Principal Secretary Works and other senior officials visited the Temple.
Top Mandarins, who are ardent devotees of Lord Vishnu were given warm reception and they did puja inside the shrine.
Later they discussed with the locals about steps for the improvement of the shrine.
In fact Kantilo is a famous religious tourist destination in the district. The beauty of the Neelmadhab Peetha on the banks of the river Mahanadi is very picturesque.
The State Government is working on beautification of the shrine to attract more tourists by developing it under the 5T Program.
In addition, various facilities will be developed for the benefit of the devotees who come here.
According to sources, a Master Plan will be drawn up soon by the Works Department and submitted to the Chief Minister for his approval.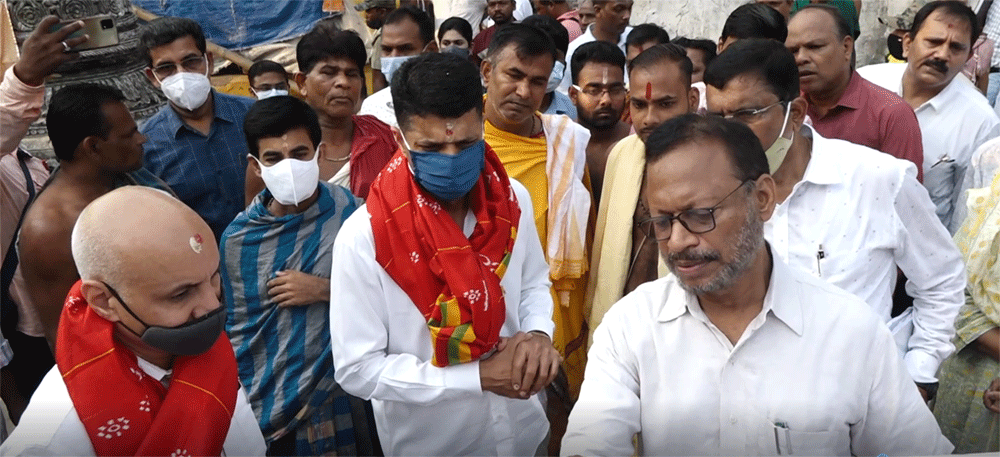 OBCC Managing Director J K Das presented details to Mr.Pandian and Mr.Yadav regarding the development of Shree Nilamadhab Temple Complex.
Mr.Pandian is taking lot of interest to improve shrines of Shree Jagannath, Shree Lingaraj, Shree Baladev Jew, Shree Shree Samaleswari and others, which has been appreciated across the State.