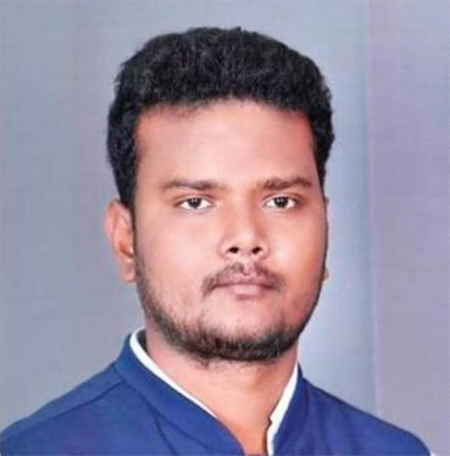 Jagatsinghpur: Young BJD legislator from Tirtol, Bijaya Shankar Das is in soup as his girlfriend and wife-to-be Somalika Das filed a complaint before Jagatsinghpur Sadar Thana levelling a serious allegation against the legislator accusing him of not turning up for marriage at the court yesterday.
"Today I have filed a complaint before the police. I have trust in the police, who will take action against Mr.Das and give me justice," said Somalika.
The lover couple had applied for marriage registration at the office of the sub-registrar here on May 17. He had promised me to come on June 17 for the marriage. However, he didn't keep his promise, said Somalika.
After waiting for the legislator at the court here for several hours on Friday, Somalika returned home as he didn't arrive. Today, she has lodged a complaint before the Sadar police against the young BJD lawmaker for mentally harassing her.
The girl said that they were friends. Later, the friendship turned to love in 2018. After the development of a love relationship, Mr.Das promised her to marry, said Somalika.
However, speaking to the media yesterday, the MLA had refuted the allegations. "As per norms, the marriage registration needs to be completed within 90 days of applying for it. We still have 60 days left for marriage registration. I haven't received any information from anyone regarding registration of marriage today," he said.
Notably, Mr.Das was elected to the Assembly after winning the by-poll held in November 2020 following the death of his father Bishnu Charan Das, former MLA Tirtol.