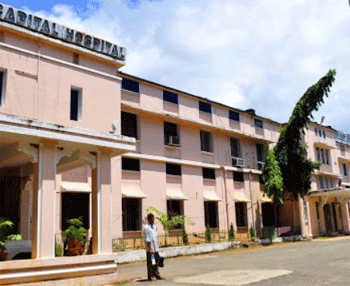 Bhubaneswar-based Capital Hospital, which is now renamed as Post Graduate Institute of Medical Education & Research (PGIMER) and Capital Hospital, is going to start admission into PG courses in three subjects from the current academic year.
The Medical Assessment and Rating Board (MARB) of National Medical Commission (NMC) has already accorded its approval to start PG courses in orthopedics, general surgery and general medicine from this academic year.
The institute can admit only two students in orthopedics and five seats each in general surgery & general medicine under the affiliation of Utkal University.
Before beginning of the academic session, Health and Family Welfare Principal Secretary Nikunja Bihari Dhal has asked the Director of PGIMER to submit undertakings before the NMC to start the classes of PG courses at this institution.
The Post Graduate Institute of Medical Education & Research and Capital Hospital, Bhubaneswar will contribute 50 per cent of Post Graduate Broad Specialties (MD/MS) for All India Quota respectively to MCC of DGHS for conduction of counseling as per the direction of the Supreme Court.
The website of the PGIMER and Capital Hospital will display all the information of the college, courses offered, faculty available and their experience of the last 5 years, students joining and affiliating University.
Besides, the website will also display the hospital services, facilities available and the equipment in each specialty and also showing OP and IP census including births and deaths as per the municipal / government records, sources said.
According to the undertaking, the State Government will provide all infrastructural facilities in terms of teaching and non-teaching staff, buildings, equipment and hospital facilities as per NMC norms.
Adequate funds shall be provided in the state budget for development of facilities within the stipulated time period," read the undertaking of the government.
The MARB reserves the right to withdraw/cancel/revoke the letter of permission if it comes to the notice that the permission has been obtained from MARB by misrepresentation of fact or fraud.