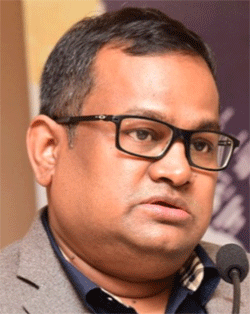 Bhubaneswar: In a bid to further strengthen the road safety enforcement drive, the State Government has given power to the special police officers (SPOs) deployed on highway patrolling to impose penalties on traffic rule violators.
In exercise of the powers conferred under the Motor Vehicles Act, 1988, the Commerce & Transport Department has issued a notification for this purpose.
"The State Government do hereby specify that the special police officers of and above the rank equivalent to that of Assistant Sub-Inspector (ASI) of police deployed for highway patrolling duty on National Highways in the State to compound offences committed under different provisions of the said Act and punishable," said the notification issued by Principal Secretary, Bishnupada Sethi.
As per the notification, the ASI and above rank officers engaged on NH patrolling duty, can impose fine for the safety rule violation like non-wearing of helmet, seatbelt, drink & driving, use of mobile phone while driving etc. within their respective jurisdictions.
This order will be deemed to have come into force with effect from the date of its publication in the Official Gazette.
In February last year, Chief Minister Naveen Patnaik had launched the highway patrol initiative on 18 stretches of various state and national highways to save the lives of accident victims.
The highway patrolling units have been engaged on different routes in Ganjam, Berhampur, Khurda, Angul, Bargarh, Rourkela, Balasore, Bhadrak, Puri, Jajpur and Cuttack. Retired police and defence personnel have been appointed to work as special police officers (SPOs) to man the highway patrolling vehicles.As many as 36 highway patrol teams have been engaged on five highly vulnerable stretches (36 mini stretches) in different districts to enforce traffic related rules and shift accident victims to nearby hospitals. Now, armed with this new notification, the SOPs can issue challan against traffic rule violators.