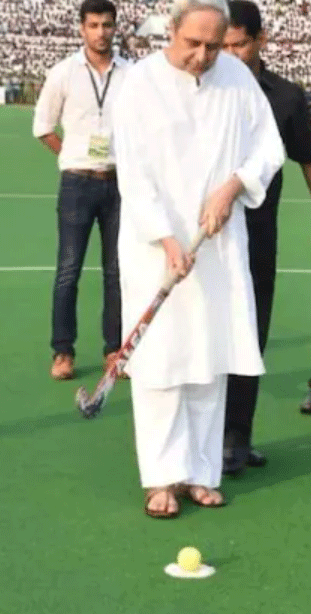 Bhubaneswar: The Department-related Parliamentary Standing Committee on Education, Women, Children, Youth and Sports headed by Dr Vinay P Sahasrabuddhe appreciated the efforts of Chief Minister Naveen Patnaik in transforming the performance of Men's and Women's Hockey Teams of India.
The Committee presented the 327th Report on Action Taken by the Government on the Recommendations of the Committee on the subject "Preparation for Olympic Games, 2021" of the Department of Sports, Ministry of Youth Affairs and Sports to both the Houses on Friday.
"The Committee in its collective wisdom has appreciated the efforts taken by Chief Minister of Odisha Naveen Patnaik in setting up the High Performance Sports Centres and sponsoring both men's and women's Hockey teams through Hockey India since 2018, which has translated into better performance for both these teams at Tokyo Olympics 2021," the panel said in its press note.
Apart from getting corporate sponsorship, every State should be encouraged to focus on one sport specific to that region besides taking up other sports in general and create and develop High Performance Sports Centres on the line of Odisha model, the Committee recommended.
"They (States) should also identify and promote the raw talent from a tender age and provide them with the much needed support of international standards in terms of equipment, sports kit, coaching (team and individual), exposure and mental conditioning in order to nurture them for participation and podium finish at the international level," it said.
The panel further observed that sponsorship in the field of sports has the potential of providing much needed support for infrastructure development and better performance by the sportspersons.
The Committee again recommends that there should be an assured 3 per cent sports quota reservation in Government jobs for all medal winning athletes and also for the period of unemployment, the Department should grant financial aid to the athletes.
Earlier, in its 311th report on "Khelo India Scheme", this Committee had recommended that the Public Private Partnership (PPP) mode for creating sports infrastructure in the country be adopted and focused strategies to rope in public-private sector are needed, as has been done in the State of Odisha, where the State Government and corporate sector have come together to fund ten high performance centres like hockey, badminton and shooting etc.
The report was laid before both Houses of the Parliament on December 24, 2020. The Committee made a total of 48 recommendations, out of which 17 recommendations were accepted by the Government. In view of the Government's replies, the Committee decided not to pursue 29 recommendations. The Committee has not accepted the replies of the Government on 2 recommendations made by the Committee and hence the Committee has made further recommendations thereon.