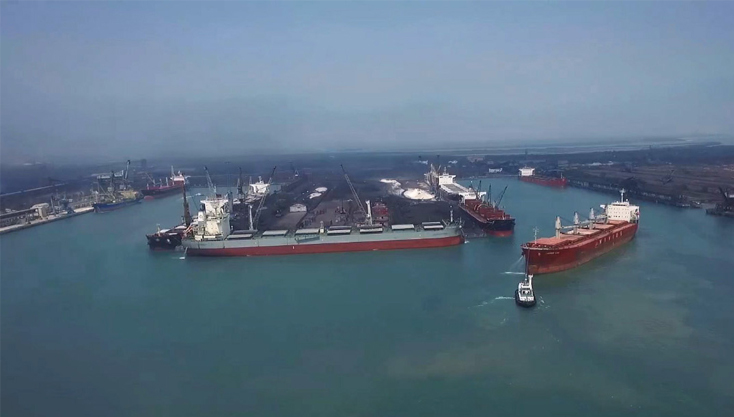 Mumbai: Paradip Port Authority under the Green Shipping and Green Shipping initiative of MIV 2030 has implemented and initiated various activities that would help in reducing the GHG (Green House Gases) emissions from the Port and Shipping sector.
Paradip Port and two other Major Ports have initiated action and will be Hydrogen Hubs and help in achieving the targets set by the Government for making the maritime sector green and sustainable.

Activities like Shore-to-Ship power, use and promotion of electrically powered Port equipments, use of alternate fuels like LNG/CNG, Storage and bunkering facilities for environment friendly fuels like LNG, CNG, Hydrogen, Ammonia etc., transition towards renewable sources of energy including Solar Power, Wind Power, Tidal power etc. have already been initiated at many of the Major Ports of the country. 
These issues were discussed at length in the consultative committee for the Ministry of Ports, Shipping and Waterways (MoPSW).
There was a discussion on 'Green Port and Green Shipping' today in Mumbai. During this meeting Sarbananda Sonowal, Union Minister, MoPSW; Shantanu Thakur, MoS, MoPSW; Arvind G.  Sawant, MP, South Mumbai; Manoj Kotak, MP, Mumbai North East; Smt. Geetha Viswanath Vanga , MP, Kakinada; Sudhansh Pant,  Secretary, MoPSW; Rajiv Jalota, Chairman, Mumbai Port, Sanjay Sethi, Chairman, JNPA; Madhu S Nair,  Chairman, CSL; Captain Binesh Kumar Tyagi, Chairman, SCI; Rajesh Kumar Sinha, Additional Secretary, MoPSW; and Sushil Kumar Singh, JS, Ports, MoPSW shared their views.