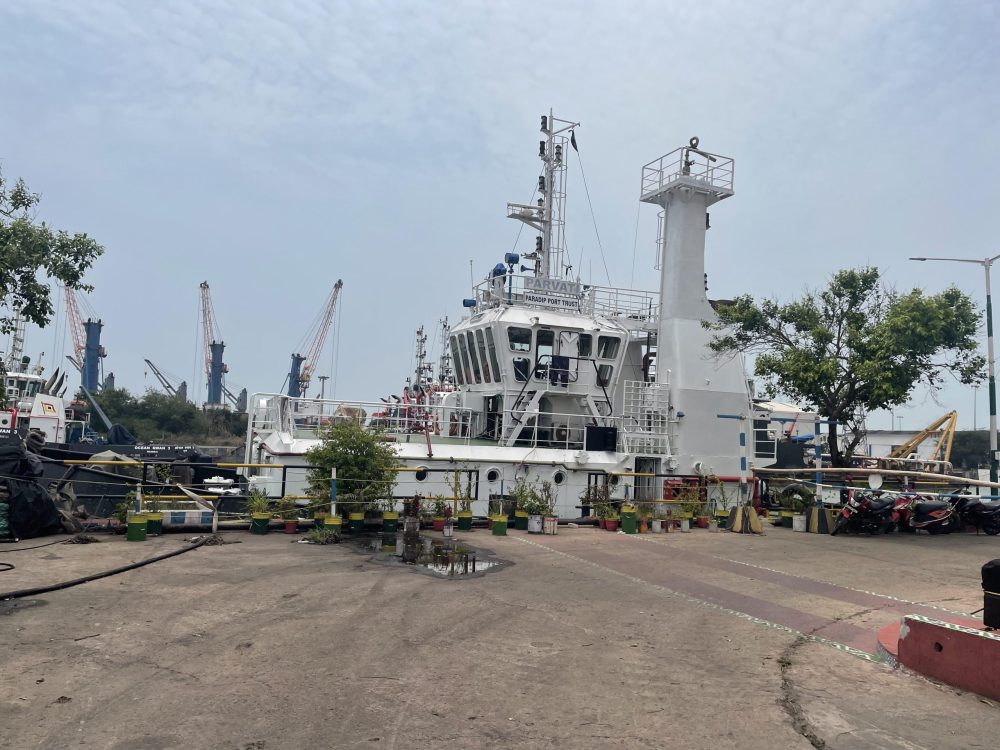 Paradip: Paradip Port Authority Chairman P L Haranadh is in a happy mode.
This is because, highest ever iron ore fines was loaded at Paradip Port in a ship, MV Arabella.
In fact it has created a record loading in the history of Paradip.

The quantity of 1,49,651 MT Iron Ore loaded in a ship MV Arabella  surpassed the previous highest ever quantity of 1,48,500 MT of Iron Ore loaded in MV Shinyo Guardian.
The cargo is being loaded at New Iron Ore Berth of JSW terminal which is a mechanical loading berth having lesser manpower used in the project.
PPA Chief Mr.Haranadh congratulated all the officials and Port users and other associates for the success.
Mr.Haranadh said that in the cargo handling Paradip Port will be the 'Number One' Port in the country soon.
PPA is scaling up its capacity and is all set to achieve the target set by Ministry of Port, Shipping and Waterways to be a World Class Port by 2047.