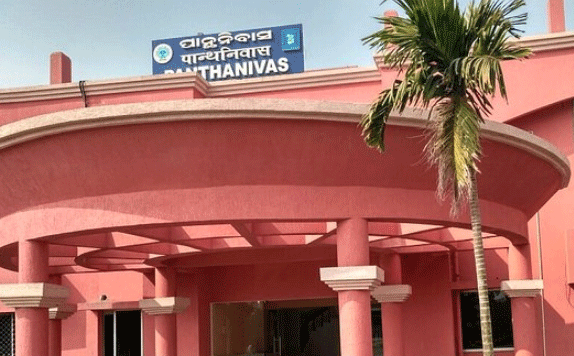 Bhubaneswar: Department of Tourism (DoT) has initiated the process to lease out Six properties/accommodation units in various locations of the State for development/upgradation, augmentation, operation, and maintenance through Public Private Partnership (PPP).
DoT has decided to lease out Panthanivas Paradeep, Panthanivas Keonjhar, Yatrinivas Satapada, Yatrinivas Konark (part), TRC Gopalpur, and BN Palace Paralakhemundi.
Among the properties, four properties namely-Yatrinivas Satapada, Yatrinivas Konark (Part), Panthanivas Keonjhar and Panthanivas Paradeep are presently operational whereas other properties namely-TRC Gopalpur, and BN Palace Paralakhemundi are not operational mode, official sources said.
All the properties will be handed over to selected private firms and operators on lease basis for a period of 30 years. The lease period can further be extended by another 30 years subject to mutual agreement between DoT and lessee.
Six months prior to the end of the Lease Period (30 years), the Lessee and DoT may mutually agree to extend the lease period by another 30 years. Lessee will not be required to pay any additional premium for such extension. Only, the rate of biennial escalation in the annual lease rental shall be negotiated for the additional lease period, they said.
The lessee will have to design, redevelop, upgrade, augment, finance, manage, market, operate, maintain, and repair/refurbish the property and project assets at its own cost and expense in accordance with the prescribed provisions, standards and specifications, applicable laws, terms of applicable permits and good industry practices.
Lessee, if required, may demolish a part or whole of the property, other than BN Palace Paralakhemundi, for re-development purposes with prior approval from the Department of Tourism.
For BN Palace, the lessee can develop the property into a Heritage Hotel without compromising the heritage nature of the property and in compliance with the norms specified in guidelines for Classification of Heritage Hotels issued by the Ministry of Tourism, Government of India.
The construction of any new component shall be in compliance with the prevailing by-laws and other regulatory frameworks being stipulated by various governing authorities and development authorities from time to time over the construction phase/Minimum Development Obligation Period.
All planning, designing and other interventions will be done with prior approval from the Department of Tourism.
Further, lessees will have to ensure non-violation of all applicable environmental standards and pollution control norms as laid down by Central/ State Pollution Control Board and other Government agencies.
Meanwhile, the DoT has also invited bidders for operation and maintenance of Nimantran Restaurant in Sambalpur on Public Private Partnership (PPP) mode for a period of 5 years.
DoT has launched two Nimantran restaurants, one near Rama Devi College in Bhubaneswar, and second at Blue Flag Beach, Puri, and another restaurant at Rani Bakhri Mahal (Sambalpur) is ready to be launched.
Located close to the River Mahanadi in Modipara area of Sambalpur, the three-storied palace is set in an open area about half a kilometer from Maa Samaleswari Temple. The heritage structure has been conserved recently through INTACH and renovated and refurbished and equipped with furniture and fixtures.
Striking features of the building include different types of ornamental arched openings and niches, decorative capitals and brackets, tapered walls, vaulted roofs, Rajasthani paintings, etc. have been restored. Traditional methods have been adopted to restore the Mahal's past glory. The renovation work has been completed without tampering with the original structure, the sources informed.
Nimantran is a one-stop destination for Odia cuisine. It has been conceptualized with the purpose to serve authentic Odia cuisines from different districts of Odisha. These restaurants envisage to provide different flavours of authentic Odia cuisine which are also linked with culture, heritage, and lifestyle of Odisha.