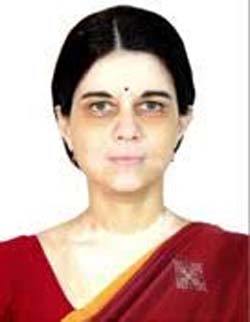 Bhubaneswar: Finally Ace Mandarin, Shalini Pandit has been appointed as Commissioner-cum- Secretary Health & Family Welfare Department.
One of the longest serving Mandarin in the Department of Health & family Welfare, Shrimati Pandit on 14 September is given the post, which she deserved long ago.
2001 Batch IAS, one of the most upright, honest, hardworking Mandarin, Shrimati Pandit is serving in Health & Family Welfare Sector since 2015 as Managing Director National Health Mission and Special Secretary Health & FW.
During entire COVID-19, Shrimati Pandit worked 24X7 with all sincerity and helped the State in the crisis.
Shrimati Pandit has helped out the people in crisis without any agenda and served the State like "Rock Of Gibraltar" during COVID-19 Pandemic.
So her appointment as Secretary Health & Family Welfare was long overdue and finally the State Government has appointed the most deserving Mandarin in the Social Sector, which is one of the priority of the Odisha Government.
While she has been serving as MD NHM for last seven long years, now D Brundha has been appointed MD NHM in her place along wither present assignment of MD OSMCL.