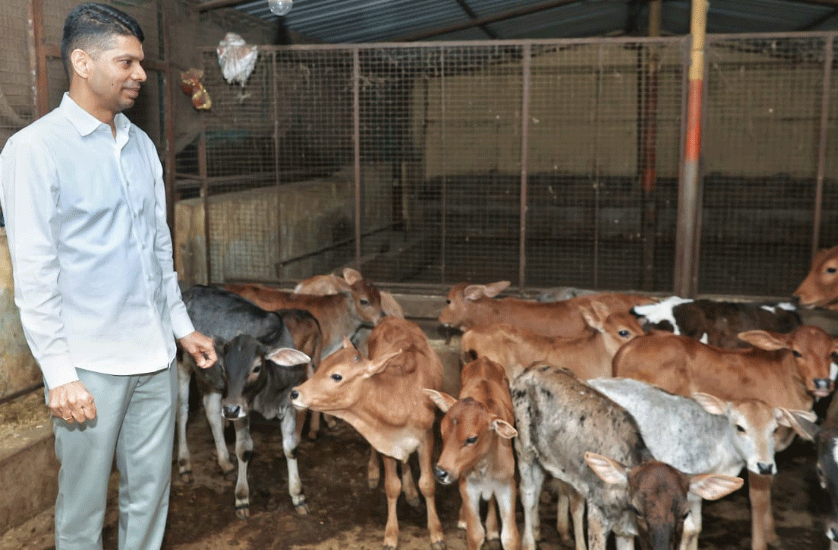 Rairangpur: "Secretary to CM 5T V K Pandian stood us as Rock of Gibraltar", said Rabi Kumar Agarwala, President Rairangpur Goshala Committee(RGC), which is running one of the oldest Cattle Care Home of the State.
"True to his words, Shri Pandian executed a State Approval within 'Seven Days', said a beaming President of RGC, adding he saved us from humiliation and pain.
On 2 March Shri Pandian said "I will do the work of Gomata within seven days and he did it.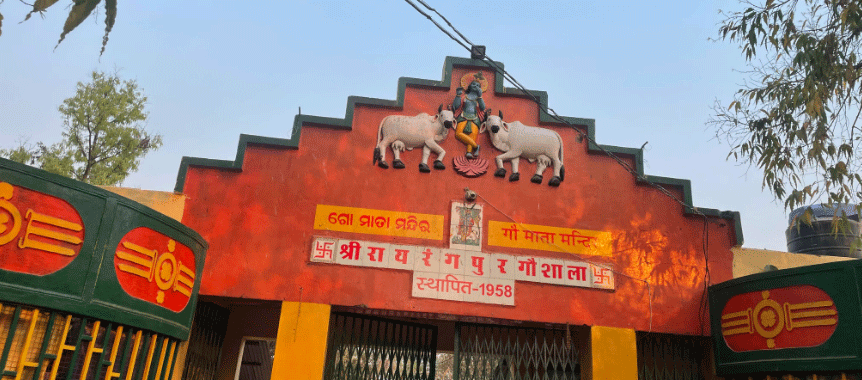 "It is a Place of Divine", noted Shri Pandian in the notebook of adding his request to people to visit Goshala and donate in kind to help the old abandoned sick animals.
He also donated funds from his pocket, said RGC President Shri Agarwalla.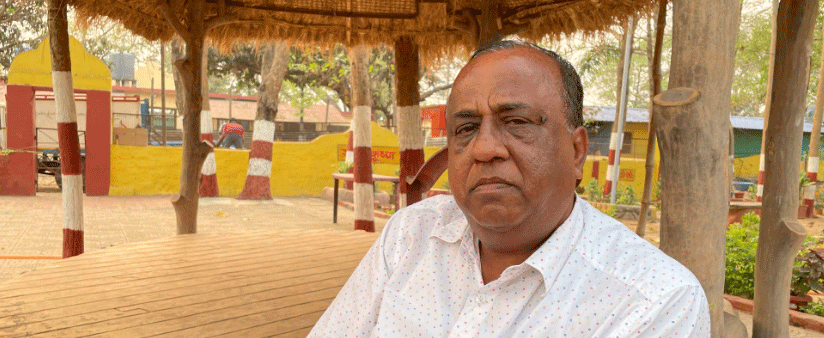 The State Cabinet on 9 March approved the proposal to sanction lease of Government land measuring 5 acres for 'Sri Rairangpur Goshala' on free of premium and free of incidental charges.
"In fact it was a miracle as our Goshala received Odisha Government's approval for waiver of fins and settlement of 5 Acres of Land in favor of RGC.
Shri Pandian, who is very fond of Cows fed them 'Gur' to at least 100 Cows and never looked exhausted.
Happiness was prevailing on his face and seemed very happy while staying in this place for more than 40 Minutes, said Ashok Kumar Agarwala, Member of RGC.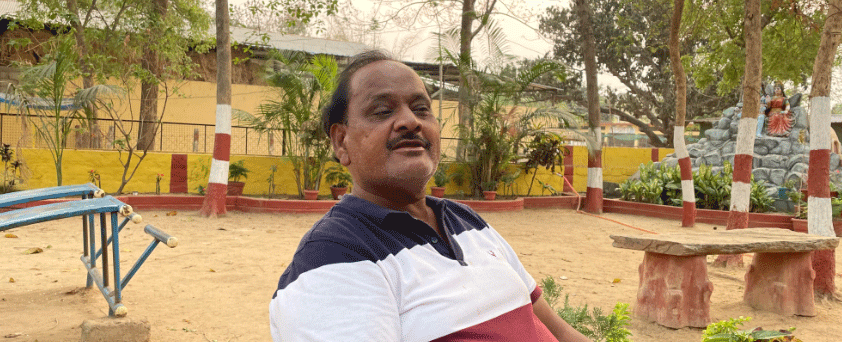 Shri Agarwala was equally happy over the development as Team Goshala was trying to get this patch of land for more than 70 years and Shri Pandian did it in 'Seven Days'.
Sri Agarwalla has contributed a lot of the Goshala and is now happy that this institution will receive CSR Support and MPLAD as well as MLALAD Funds for the Cattle Care Home.
Sri Raingpur Goshala is spending at least Rs.1 Crore annually and due to several generous personalities it is somehow running the show.
As the land was not in the neame of the RGC, the institution was not able to rope in other funds.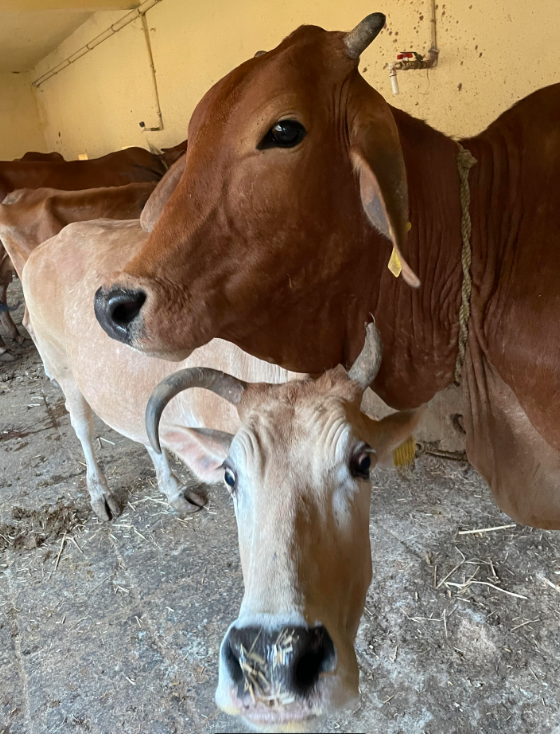 One of the biggest Goshala of the State, which is sheltering Dry Cows in a big way as these stray cattle folks are facing tough conditions because nobody cares for them as they are not giving milk.
Since 1958, the Goshala is running the show. Firstly there were 30 Caows not their strength has gone up to 350, admits President Rabi Kumar.
Sri Goshala will now expand its facilities for the cattle folks and with the State support, it will be able to take more care of the bovine population, said Shri Agarwalla.
RGC President Shri Agarwala said "Team Goshala is planning to come in a delegation to Bhubaneswar soon to express 'Gratefulness' to Chief Minister Naveen Patnaik and Secretary to CM V K Pandian for their richest contribution to Goshala, where 350 Cows are having their shelter.