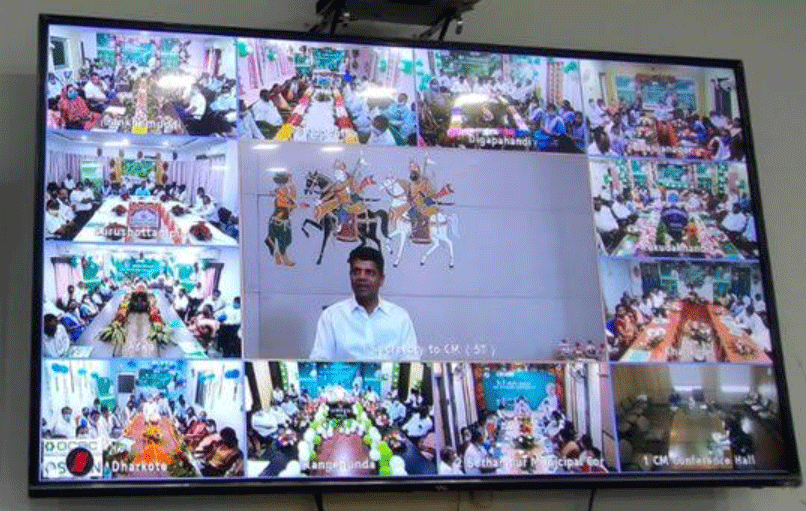 Bhubaneswar: Secretary to Chief Minister VK Pandian on Friday reviewed the second phase implementation of School Transformation Programme in Ganjam district under the 5-T initiative of the State Government.
The Secretary to CM interacted with the Sarpanches, School Management Committee (SMC) chairpersons, students, head teachers of the high schools selected for the High School Transformation Programme, official sources said.
As many as 130 high schools of the Ganjam district have been selected for transformation in the second phase. The 5T Secretary directed the concerned officials and schools to complete the transformation work by February, 2022.
The ambitious school transformation programme of the State Government was launched on August 21 and under this, 50 schools of Chief Minister's home turf Hinjili has been inaugurated in five phases.
A large number of Members of Parliament and MLAs of the ruling Biju Janata Dal from all parts of the State took part in the dedication ceremonies held at the respective schools.
The State Government is planning to include as many as 1,070 high schools in different parts of the State by November 14. Efforts will continue for the transformation of 5,000 schools in the next three years, officials said.
The move aimed to strengthen Government schools to impart quality education is likely to attract many parents to get their children admitted in the Government and Government-aided schools. Admissions in government schools are on the decline in recent years with many parents giving preference to private schools.
The transformed high schools have smart classrooms, e-libraries, advanced science labs, clean drinking water, hygienic toilets, sports facilities, reading rooms, etc to ensure a conducive study environment for the students.
Recently, the State Government has taken the decision to reserve 15 percent of the seats in engineering and medical colleges for students passing out of the Government-run high schools.