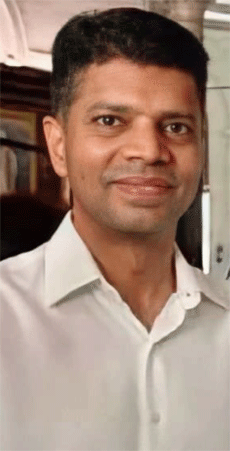 Bhubaneswar: International Hockey Federation (FIH) President Tayyab Ikram presented the FIH President's Award to VK Pandian, Secretary to Chief Minister Naveen Patnaik, for his outstanding contribution to hockey.
The award was presented in a ceremony held on the eve of the FIH Odisha Hockey Men's World Cup 2023 Bhubaneswar-Rourkela final,
"What we have witnessed here in Odisha in the last 2 weeks is truly exceptional! Not only the state-of-the-art facilities but also the passion showcased by the Odisha people for hockey – as much for the Indian team as for the others – has been an absolute delight to experience," the FIH President said.
Together with Chief Minister Naveen Patnaik, V K Pandian has played a pivotal role in making this World Cup such a resounding success globally, he said.
"I'm very honored to present him the FIH President's Award as a mark of deep gratitude from FIH and myself for his personal support and that of the State of Odisha", he added.
On receiving the prestigious award, Shri Pandian said: "I am deeply honoured and humbled to receive the FIH President's Award. I am not the recipient of this Award, I am only the representative of Team Odisha which has put its heart and soul in making this World Cup a grand success. We are inspired by the vision of Hon'ble Chief Minister Naveen Patnaik".
Hockey India President Dilip Tirkey said: "I have seen the contribution of Shri Pandian over the last two decades towards the field of sports, especially hockey. Since he himself is a sports person, he understands the requirements and always strive to provide the best facilities for the sportspersons."
His role is most critical in translating into reality the vision of Chief Minister Naveen Patnaik to make Odisha as a major sports destination, Shri Tirkey said.
The FIH President's Award recognizes individuals or National Associations or other organizations for valuable services to hockey, whether direct or indirect, or initiatives which have had a significant effect on hockey at international level.