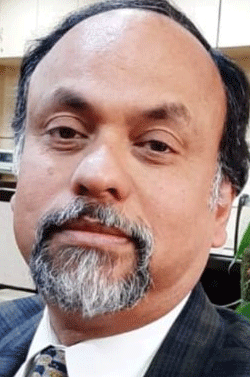 Union Secretary Financial Services Debashish Panda has appreciated the efforts of the Odisha Government in facilitating Credit to MSME and other Sectors.Addressing the State Level Bankers' Committee on 29 October, Mr.Panda was appreciating the action of Principal Secretary Finance Ashok Kumar Meena and Principal Secretary MSME Satyabrata Sahu.
Both the Senior Mandarins worked in tandem to extend more and more credit facilities to the entrepreneurs and they monitored the credit efforts taken by the Bankers in Odisha.
Mr.Panda while appreciating the efforts assured all out support for the State Government, which is very serious about restoring economy both at State level and at individual household levels.
For this there are three important interventions like Credit to Farmers, Mission Shakti Self Help Group and MSMEs were identified.
Performance under Atma Nirbhar Bharat Package, out of 67,985 accounts and Rs.4158.32 Crore applications/ request received under MSME, 67,103 accounts amounting Rs.4,121.16 Crore has been sanctioned.
This is one of the highest credit efforts in recent times, thanks to continuous monitoring by Principal Secretary MSME Mr.Sahu, officials admit.
So far Financing to MSME Sector is concerned, as on 30 June, 2019, there were 13, 74, 656 Accounts, which were extended credit worth Rs.40,241.30 Crore and as on 30 June, 2020, it has risen to 16,10,532with an amount of Rs.42,140.85 Crore officials say.
Micro Enterprises were having 10,99,057 Accounts received Rs.17,388.08 Crore, Small Enterprises 2,02,829 Accounts with credit of Rs.15,278.70 Crore and Medium Entreprise with 72,770 Accounts Rs.7,574.53 Crore was outstanding as on 30 June, 2019.
As on 30, June 2020, 13,81,714 Micro Enterprises have been extended Rs.21,054.43 Crore, Small Enterprises with 1,79,905 Accounts, Rs.15,398.74 Crore and Medium Enterprises with 48, 819 Accounts have been extended Rs.5667.68 Crore, officials say.
Out of 88,499 Accounts and Rs.692.62 Crore applications/requests under Agriculture, 87,992 accounts amounting Rs.711.10 Crore has been sanctioned.
Out of 52,760 Accounts and Rs.747.90 Crore applications/ request received under Self Help Group(SHG), 50,624 Accounts amounting to Rs.730.38 Crore has been sanctioned, officials say.
The combined target of Mission Shakti and Odisha Livelyhood Mission under SHG Bank Linkage for the year 2020-21 is to Credit Link 2, 54, 250 Women SHGs with total disbursement of Rs.3240.20 Crore.
As on 30 September, 2020, achievement under physical is 77,091 and financial Rs.1104.73 Crore, according to official sources said.
PMSVANidhi meant for Street Vendors, 5053 applications logged, 11,749 applications were picked up and 16,412 were sanctioned, officials say.