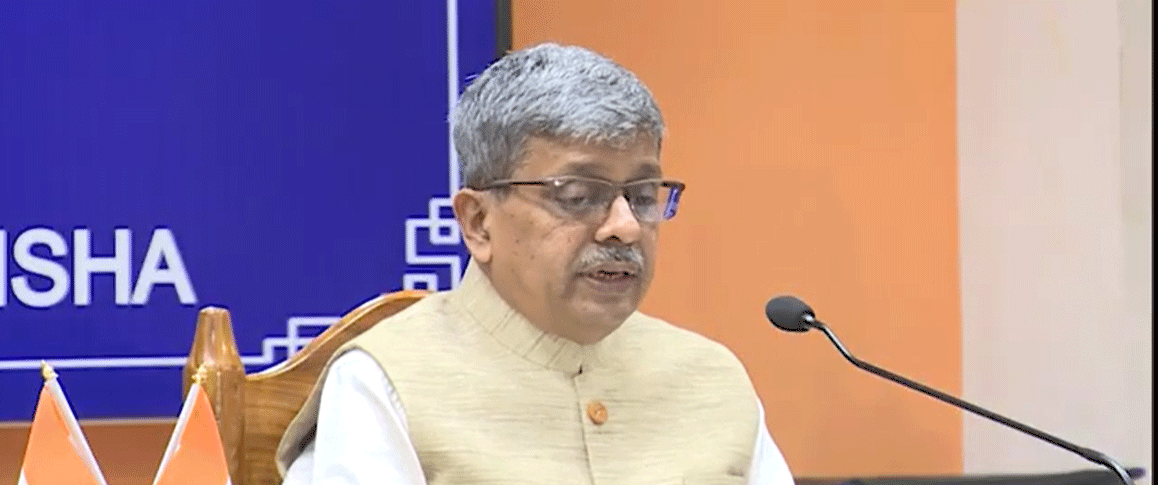 Bhubaneswar: State Election Commission (SEC) today announced the schedule for much-talked three-tier Panchayat Polls.
Addressing a press conference here, State Election Commissioner Aditya Prasad Padhi said the Panchayat elections will be held in five phases on February 16, 18, 20, 22 and 24. The voters will exercise their franchise from 7 AM to 1 PM on these days.
Counting of votes and declaration of results will be done at Block level on February 26, 27 and 28, said Mr.Padhi.
The in-direct election for Naib Sarpanch, Panchayat Samiti Chairperson and Zilla Parishad Chairperson will be held on March 11,12 and 13, respectively.
As per announced schedule, the Election Officer will issue formal notification for the election to various positions in the Panchayati Raj Institutions (PRIs) on January 13.
Candidates can file their nominations between January 17 to 21 while scrutiny of the papers will be done on January 22 and the list of validly nominated candidates will be out on January 23 by 3 PM. The last date for withdrawal of nominations is January 25. The final list of candidates will be notified on January 25.
Though January 22 and 23 are Government holidays the office of Election Officer shall remain open for scrutiny of nomination and publication of list of validly nominated candidates respectively.
The Model Code of Conduct issued by the Commission will remain in force from today till February 28 throughout the State, said the Election Commissioner.
No election rally or public meeting will be allowed. Only door-to-door campaigns will be allowed with only five people, said Mr.Padhi.  
No victory processes will be allowed. Vaccinated and COVID-19 negative people will only be allowed inside counting centers. Those, who will file false nominations, will be punished as per provisions of the Disaster Management Act, he warned.
About 67.51 lakh voters of 1669 GPs and 202 ZP Zones of 71 Blocks in 30 districts will cast vote at 22,379 booths on first phase while 62.10 lakh voters of 1514 GPs, 186 ZP Zones in 68 Blocks of 30 districts will cast their votes at 20,436 booths on the second phase.
Similarly, 56.53 lakh voters of 1382 GPs and 171 ZP Zones of 63 Blocks in 29 districts will cast their votes at 18,495 booths in the third phase.
In the fourth phase, 51.31 lakh voters of 1254 GPs and 163 ZP Zones of 64 Blocks in 27 districts will cast their votes at 17,089 polling booths.
In the last phase, 41.88 lakh voters of 975 GPs and 131 ZP Zones of 48 Blocks in 25 districts will cast their votes at 13,514 polling booths.
In total, 2,79,35,520 voters will exercise their franchise in 91,913 wards under 6,794 panchayats in 30 districts of the State.