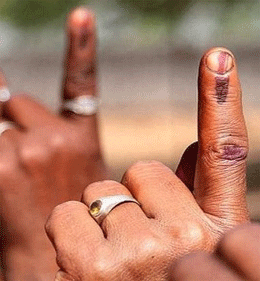 Bhubaneswar: Following the recommendation of the State Election Commission (SEC), the State Government on Friday asked all concerned authorities of different organizations to grant paid holiday to their employees to vote during the Urban Election in their respective area.  
The Labour and ESI Department Additional Secretary, Niti Ranjan Sen has written a letter to all Revenue Divisional Commissioners (RDCs), Collectors, PSUs, Corporations and establishments, business, trade and industrial undertakings, covered under different Labour Act, in this regard.
General Elections to the 109 ULBs including 47 Municipalities, 59 NACs and three Municipal Corporations will be held from 8 AM to 5 PM on March 24.
To facilitate the voters in the above civic bodies to exercise their franchise, the SEC has recommended that every person employed in any business, trade, industrial undertakings or any other establishment willing to vote in the ensuing civil body polls will be granted paid holiday on the date of polling, Mr.Sen said.
"All business, trade, industrial undertakings and establishments are instructed to grant paid holiday to their employees on the date of polling," he said.
The Additional Secretary also warned that any violation of the above instruction will be treated as an offence.
Written application by employees will be sufficient to show their enrollment in a particular Municipality/ NAC/ Municipal Corporation, he added.
Meanwhile, the training of 19 senior officers appointed as Expenditure Observers for the Urban Poll has been completed today. These officers will discharge their duty in their allotted districts from March 15 to 22.