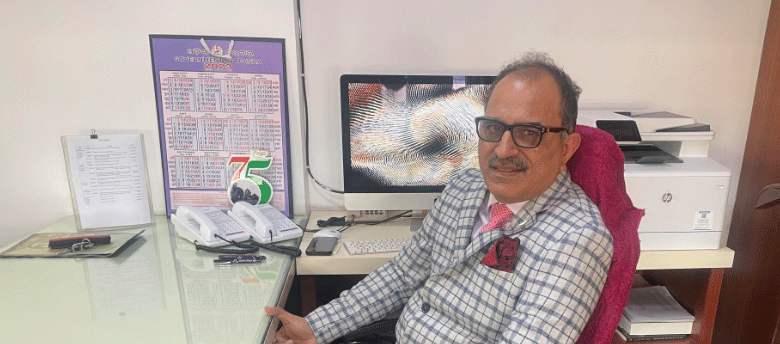 Bhubaneswar: Ahead of beginning of the Kharif crop season, Principal Secretary Co-operation, Sanjeev Kumar Chadha on Wednesday asked all his Divisional Deputy Registrar of Cooperative Societies (DRCSs) and Assistant Registrar of Cooperative Societies (ARCSs) to make field visits to PACS and LAMPCS on campaigning mode to monitor their activities.
Writing a letter to all DRCSs and ARCSs, Shri Chadha said Primary Agricultural Cooperative Societies (PACS) and Large Size Adivasi Multi- Purpose Cooperative Societies (LAMPCS) function at the last tier of the Short Term Credit Cooperative Structure (STCCS) extending agricultural credit to the farmer members not only for short term seasonal agricultural operations but for creation of long term agricultural assets too.
"These public organizations play a pivotal role in growth of agricultural production of our State by providing all sorts of agricultural inputs including certified seeds, fertilizers and pesticides to the farmers at Government fixed rates. Better functioning of these institutions is key to overall agricultural growth and welfare of the farming community of our State," the Principal Secretary said.
To ensure that these public institutions remain economically viable and function as per the mandate, he said continuous monitoring and supervision of their activities need to be done by the departmental officials functioning at the field- level.
The divisional DRCSs, Circle ARCS, Sub-ARCSs and ICSs need to continuously monitor these organizations through regular field visits and necessary corrective actions, said the Principal Secretary.
In this regard, the Cooperation Department has decided to start a campaign 'Touch the PACS' for the next 15 days starting from May 20, 2023 to June 4, 2023.
Therefore, he directed all field functionaries of the department working in the offices of the DRCS and ARCS and in block offices to visit the allotted PACS/LAMPCS and supervise their activities and report to the Registrar of Cooperative Societies (RCS).
The divisional DRCS have been asked to do necessary allotment of PACS/LAMPCS among officers and ensure that all the PACS/LAMPCS are covered by his/her team of officials.
Shri Chadha has also directed to send the soft copies of report along with photographs of visits to the directorate and kept in the offices for future reference.