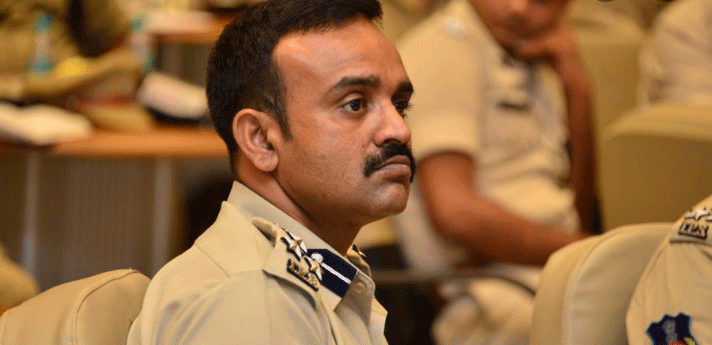 Cuttack: Team Excise Odisha led by Ashish Kumar Singh, Commissioner of Excise has been on continuous overdrive to control Narcotic Drugs and Psychotropic Substances (NDPS) Crime in the State.
A Tough Cop, Mr.Singh has conducted a special enforcement drive for the period from 19-25 April 2022 to control NDPS crime in the State.
During the drive, the senior officials of Directorate of Excise have registered 184 NDPS cases with arrest of 188 accused persons and seizure of 2642 kgs of Ganja, 1028 grams brown sugar, 165.8 litres of codeine based cough syrup , cash of Rs.13 lakh and 19 vehicles. The total market value of seized materials will be Rs. 2.86 crores, officials said here on Tuesday.
During the special drive period the field officers are regularly monitored from the Excise Directorate. The Ganjam District has detected the highest 14 NDPS cases, followed by Cuttack District with 11 cases.
Among major detection, the Ganjam excise team detected one NDPS case with seizure of 265 kgs Ganja and one pick up van on April 20. One accused person was arrested in this case.
Similarly, on April 20, the officials in Cuttack seized 200 Grams of Brown Sugar in Bhubaneswar while the State Flying Squad, Cuttack seized 250 KG Ganja and one pick up van on April 22.
On April 23, EI & EB Unit-II, Cuttack seized 130 kg Ganja along with one twelve wheeler truck in Cuttack whereas the Rayagada Excise team seized 465 kgs Ganja and arrested three accused persons.
On April 24, the Sambalpur EI & EB Unit detected one NDPS(Ganja) case with seizure of 21 KG Ganja and cash/ sale proceeds of Rs. 13 lakhs in Bolangir District.
In the month of April, the Excise Department officials have registered 2955 cases and arrested 2525 persons along with seizure of 68039 litres ID liquor, 557195 kgs of ID wash, 1245.4 kgs of Bhanga, 68.7 litres spirit, 23.25 litres of non-duty paid IMFL, 464.7 litres of duplicate IMFL, 1298 QTLS of Mahua flowers, 4704.32 kgs of Ganja & 1318.5 grams of brown sugar & 178 vehicle. The approximate values of these seizure items would be Rs.13.45 crore, said the officials.
The Excise Directorate is having a close watch in the enforcement activities of field functionaries. The monthly and fortnightly review of all Districts and EI&EB Units are being made regularly by the Excise Commissioner Ashish Kumar Singh to strengthen the enforcement activities.