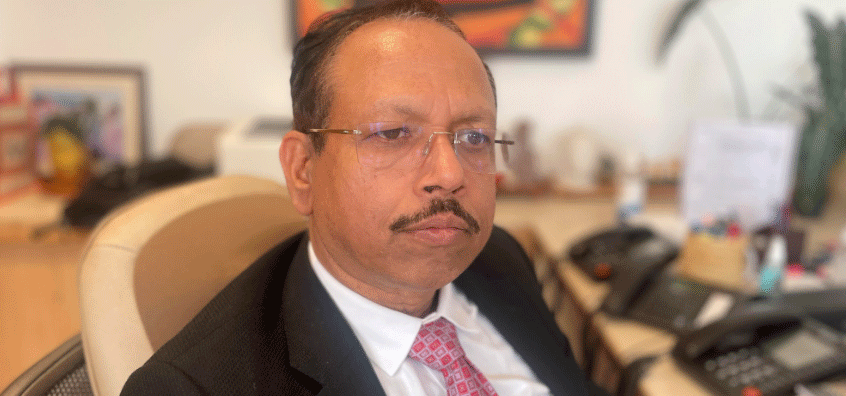 Bhubaneswar: For the year 2023, Odisha State Disaster Management Authority (OSDMA) has been selected for the Subhash Chandra Bose Aapda Prabandhan Puraskar-2023 for their excellent work in Disaster Management.
OSDMA is headed by Pradeep Jena, Additional Chief Secretary, Disaster Management, Development Commissioner and Special Relief Commissioner (SRC).
Shri Jena is handling Disaster Management effectively and sincerely during the disasters faced by State of Odisha, which has turned out to be a 'Disaster Zone'. Almost every year the State is facing natural disasters and OSDMA as well as Special Relief Commissioner Organization have stood in a steadfast manner to help out the people of the State.
Government of India under the leadership of Prime Minister Narendra Modi has instituted an annual award known as Subhash Chandra Bose Aapda Prabandhan Puraskar to recognize and honour the invaluable contribution and selfless service rendered by individuals and organizations in India in the field of disaster management.
The award is announced every year on 23 January, the birth anniversary of Netaji Subhash Chandra Bose.
The award carries a cash prize of Rs. 51 lakh and a certificate in case of an institution and Rs. 5 lakh and a certificate in case of an individual.
Under the guidance of Union Home Minister and Minister of Cooperation Amit Shah, the country has significantly improved the disaster management practices, preparedness, mitigation and response mechanisms resulting in significant reduction in casualties during natural calamities.
Odisha State Disaster Management Authority (OSDMA), was established in 1999 in the aftermath of the Super Cyclone.
OSDMA embarked on multiple initiatives including raising of the Odisha Disaster Response Action Force (ODRAF), Multi-hazard Early Warning Service (MHEWS) framework, and a cutting-edge technology-enabled web/smart phone-based platform called "SATARK" (System for Assessing, Tracking, and Alerting Disaster Risk Information based on Dynamic Risk Knowledge).
OSDMA provided effective response during various cyclones, Hudhud (2014), Fani (2019), Amphan (2020) and Odisha floods (2020).
OSDMA conducted disaster preparedness initiatives in building community resilience in 381 tsunami prone villages/wards and 879 multi-purpose cyclone/ flood shelters located within 1.5 km from coastline.
For the award of year-2023, nominations were solicited from 1July, 2022 onwards.
The award scheme for the year 2023 was given wide publicity through print, electronic and social media. In response to the award scheme, 274 valid nominations were received from institutions and individuals.
Lunglei Fire Station, Mizoram has also been selected for the Award.
LFS, Mizoram responded efficiently and effectively to a massive forest fire which was reported on 24 April 2021 in the uninhabited forest areas that surrounded Lunglei town and spread to more than 10 village council areas.
Lunglei Fire Station personnel assisted by local civilians worked continuously for more than 32 hours during which they motivated and provided on the spot training to residents.
Due to the valiant, brazen and prompt efforts of Fire & Emergency staff in the putting out the flames, there was no loss to life and property and the spread of fire to other parts of the State was prevented.