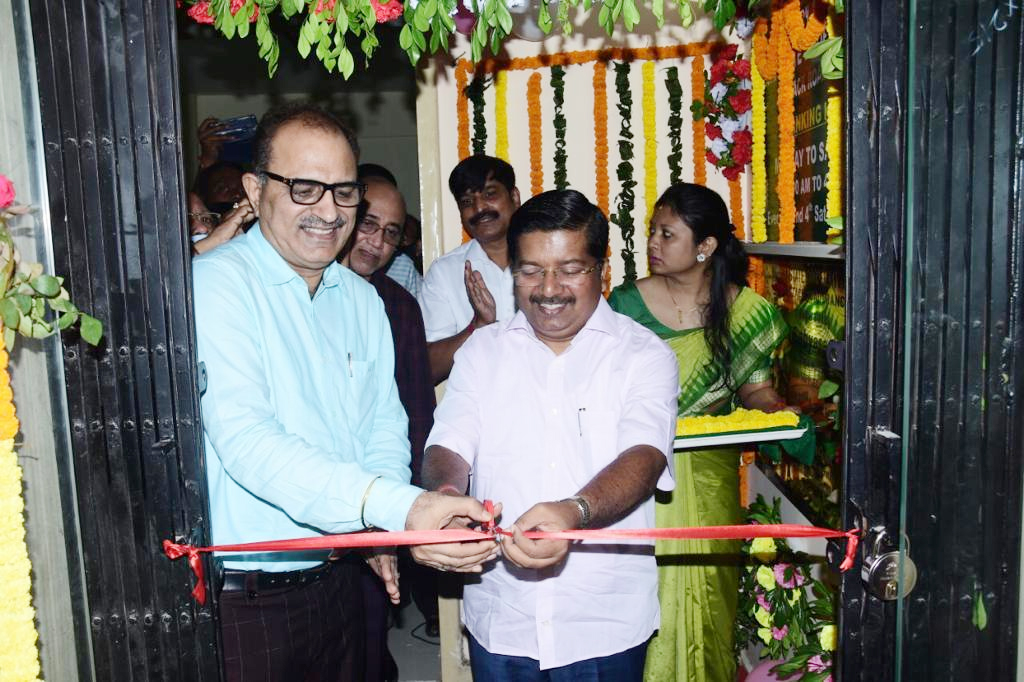 Bhubaneswar : The new accommodation of OSCB Cuttack Road Branch in ESSEN CITY CENTRE, near SBI Jharpada was inaugurated today by Atanu Sabyasachi Nayak, Minister FS&CW , Cooperation .
The OSCB came in to existence in the year 1948 licenced by RBI and is a scheduled Bank.
Presently it has 14 branches. Out of which 7 in Bhubaneswar , 2 in Cuttack and One each in, Angul, Paradeep,Rourkela ,
Sambalpur and Berhampur.
The total working capital of the bank as on 31 March 2022 is Rs 21320.40 crore with a net profit of 143.13 crore earned during the financial year 2021-22.
The total deposit base of the bank is 10355.32 crore by this time. The bank is earning profit since its inception.
This Cuttack Road Branch, initially functioning as market extension counter from 1996 was upgraded to a full-fledged branch from 01.05.2003 as per RBI licence as "Cuttack Road Branch".
The branch was functioning in a rented accommodation and today has got its Own accommodation in ESSEN CITY CENTRE.
Sanjiv kumar Chadha , Secretary Cooperation & Administrator OSCB , Gopabandhu Satpathy MD OSCB, Udhab chandra Majhi,Registar Cooperative Societies , other departmental Officers and bank employees were present during the inaugural ceremony were present.