Bhubaneswar: New Team of Odisha State Bharat Scouts & Guides has taken oath of office here at Raj Bhawan in gracious presence of Governor Prof.Ganeshi Lal.
MLA Atanu Sabyasachi Nayak takes oath as the President of the Odisha State Bharat Scouts & Guides(OSBSG).
Minister Bikram Keshari Arukha, MLAs Ananta Narayan Jena and Sushant Kumar Rout, The Samaja Publisher Niranjan Rath, State Commission for Women Chairperson Minati Behera , Former Justice Manoranjan Mohanty, and T Prasad Rao Dora are administered oath as Vice Presidents, in a simple ceremony at Raj Bhawan, in Bhubaneswar on Thursday.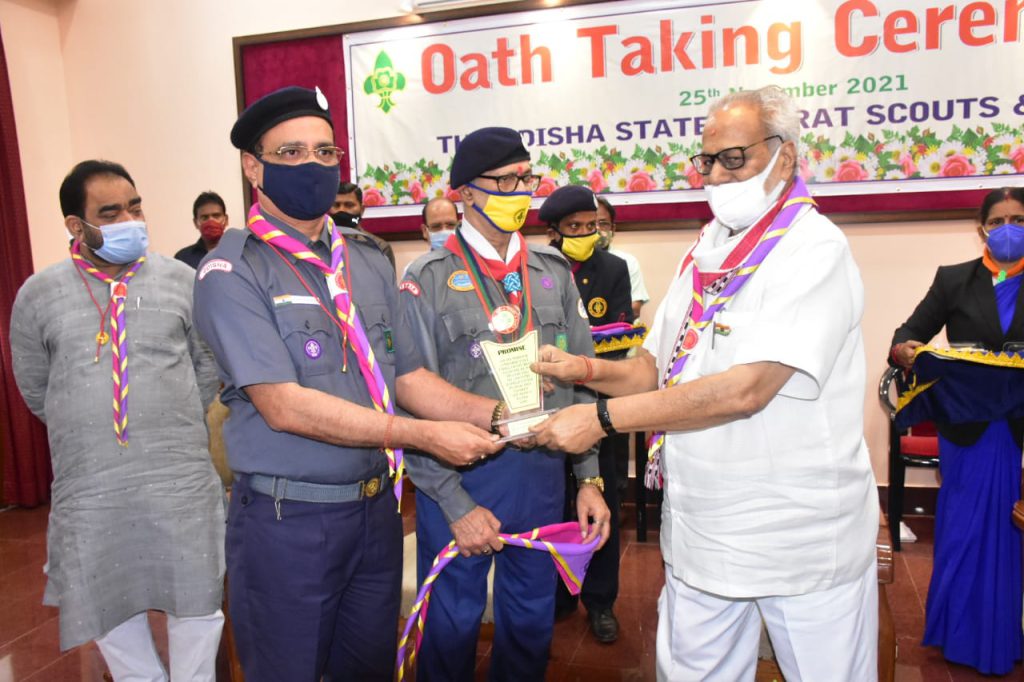 After the oath taking ceremony, T Prasad Rao Dora, Vice President OSBSG said that the new Team will work for betterment of the society and will work with a mission to contribute to the education of young people, through a value system based on the Scout Promise and Law, to help build a better world where people are self-fulfilled as individuals and play a constructive role in society.
Mr.Dora, a leading organizer of Cooperative Movement in India in general and particularly in Odisha has been taken into the fold of OSBSG after demise of his illustrious father Ramamurti Dora, State Secretary OSBSG who dedicated 40 years of his life for the Movement.