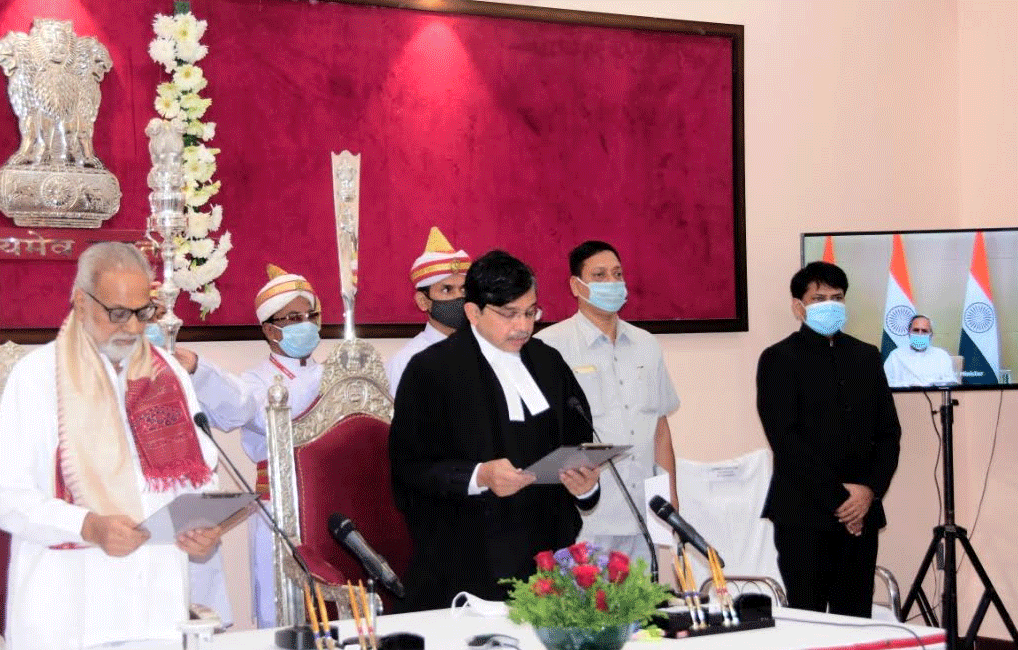 Dr.Justice S Muralidhar on Monday took oath as the 32nd Chief Justice of the Orissa High Court.

Governor of Odisha Prof.Ganeshi Lal administered the oath of office at Raj Bhawan here.
A simple Oath taking ceremony of Dr.Justice S Muralidhar was attended by Minister Law Pratap Jena, Leader of Opposition, Pradipta Kumar Naik, Chief Secretary, Suresh Chandra Mohapatra, DGP Abhay ACS Home Sanjeev Chopra other senior officials
Earlier, President of India, Ram Nath Kovind, in exercise of the power conferred by clause (1) of Article 217 of the Constitution of India, appointed Dr.Justice Muralidhar as the Chief Justice of the Orissa High Court.
Dr. Justice S Muralidhar, B.Sc., LL.M., Ph.D., was born on August 08, 1961. He enrolled as an Advocate on September 12, 1984 and practiced in Civil Courts in Chennai and served in Delhi High Court and Supreme Court of India in Civil, Criminal, Constitutional, Labour, Election, Arbitration, Public Interest Litigation, Human Rights, Company, Taxation and Service matters.

His fields of specialization are Constitutional, Election, PIL, Criminal and Human Rights Cases. He has also worked as Counsel for Election Commission of India, National Human Rights Commission, Central Vigilance Commission and University Grants Commission (UGC) and as Member of Supreme Court Legal Services Committee between 2000 and 2004.
Dr.Justice S Muralidhar was also appointed as an Additional Judge of Delhi High Court on May 29, 2006 and as Permanent Judge on August 29, 2007.
Later, he was transferred to Punjab and Haryana High Court on March 6, 2020.