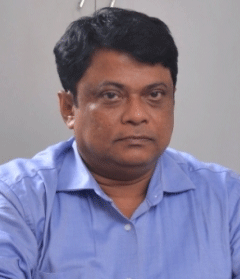 Bhubaneswar: With a strong market presence in detergent sector in the State and neighboring areas, Oriclean has forayed into food, beverages and allied sector in a big way.
Oriclean, one of the oldest Industrial Group in Odisha is having wider market of its detergent product across the State has decided to set up manufacturing unit for Sauces, Jams, Jellies and Marmalades.
State Level Single Window Clearance Authority (SLSWCA) has cleared its proposal of setting a manufacturing complex for Sauces, Jams, Jellies and Marmalades with a cumulative capacity of 60,000 Metric ton (MT) Per Annum.
Oriclean will be investing Rs.88 Crore in this Project will source the raw material from within the State as Odisha has the basic ingredients available in plenty.
Employment Potential of the proposed project will be around 180, both direct and contractual is concerned.
Odisha has huge market for Sauces, Jams, Jellies and Marmalades, for which a detailed survey has been made, said sources.
Oriclean Group promoted by leading Industrialist, Bhala Chandra Mohanty has made foray into food processing, seafood processing and feed processing business.
While Oriclean has been predominantly involved in the manufacturing of detergents for over three decades with an annual production capacity of 80,000 MT, has been successful in food processing sector also.
Orifood and Beverage Private Limited (Orifood) set up a Food Processing Complex having an installed capacity of 40,000 MT Per Annum to manufacture Horlicks and Boost through manufacturing tie-up with Hindustan Unilever Limited (HUL).