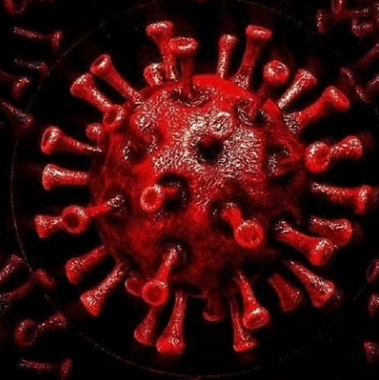 Bhubaneswar: The total Omicron cases crossed 100-mark in the State after detection of 28 fresh cases of the rapidly spreading variant on Monday.
According to sources in the Institute of Life Sciences (ILS), Bhubaneswar, 28 Omicron cases were found today after conducting genome sequencing of some samples send by the State Health and Family Welfare (H&FW) Department. The Institute has informed about the new cases to the H&FW for further action at their end, the source said.
With the fresh cases, the Omicron tally in the State soared to 103. Notably, Odisha reported the first two Omicron cases on December 21 and both had travel history from Nigeria and Qatar.
Similarly, India has so far reported a total of 4033 Omicron cases. The Omicron cases have been reported across 27 States and Union Territories.
Meanwhile, the State has reported 4,829 new Covid-19 positive cases including 384 cases in the 0-18 year's age group in the last 24 hours.
As per the Information and Public department, Khordha district continued to report highest 933 cases, followed by Sundergarh (869), Sambalpur (644), and Cuttack (401), Balasore (210), Jharsuguda (189), Mayurbhanj (162), Puri (130) and Bolangir (104). Other districts reported below 100 cases in the past 24 hours.
Khurda, Sundargarh, Sambalpur and Cuttack districts have together accounted for almost 59 percent of the total new cases reported in the past 24 hours.
The active cases in the state crossed the record 20,000 mark to reach 20,560, of which Khordha with 6496 cases and Sundargarh with 3060 cases have been declared as Red zone .Two other districts Sambalpur(1923) and Cuttack (1550) were declared as Yellow zone. These four districts together have recorded 63.37 percent of the total active cases in the State.
The test positivity rate has slightly dropped from 6.72 percent on Sunday to 6.49 on Monday.
Sundargarh and Sambalpur districts, both in Western Odisha have the highest TPR of 20.7 percent and 20.25 percent respectively while Khordha and Jharsuguda have reported above 10 percent. These four districts have been declared as Red Zone The other high TPR districts in the State
Another five district—Mayurbhanj (6.9 percent), Puri(6.82 percent), Balasore (6.6 percent) Cuttack ( 5.78 percent) and Rayagada (5.07 percent) have been categorized as yellow zone.
Even though 4 to 5 report a higher number of cases, Omicron is there in all districts. People should not take it in a lighter way and should follow all Covid-19 norms, said director of health services, Bijay Mohapatra.
"As it is on an upward trend, we cannot predict when it will come down. However, experts predict that Delhi and Maharashtra are likely to witness a peak by January 15. So, Odisha may see a peak 15 days after that," said Dr.Mohapatra.