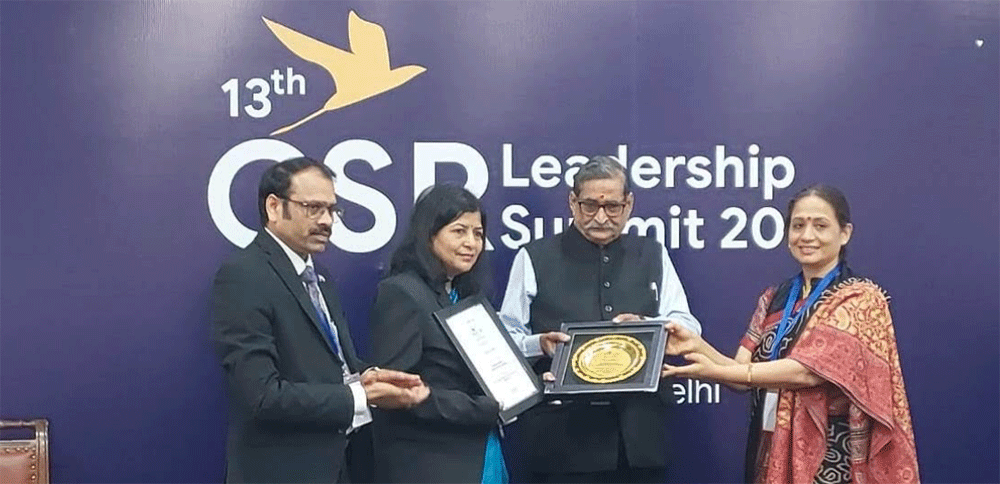 Bhubaneswar: Odisha Mining Corporation (OMC) has been conferred with the prestigious "13th CSR Leadership Award 2022" at the India Leadership Summit held in New Delhi on 17 December 2022.
The award has been presented for the Corporation's CSR initiative 'Drishti' which aims to improve the ophthalmological health of the peripheral community.
As part of the project Drishti, an "Advanced Eye Care on Wheels" – In partnership with LV Prasad Eye Institute (LVPEI) – has been functioning in the state to provide comprehensive eye healthcare services to the community in the mining regions across the State and a "Vision plus Eye Centre" has been established at Serenda, Barbil in Odisha.
The Advanced Eye Care on Wheels, a diagnostic mobile vehicle with advanced equipment, visits all district-based secondary eye care centers of LVPEI every month along with specialists. Its' coverage is spread over Keonjhar, Sundargarh, Rayagada, and Ganjam districts of Odisha, impacting more than 12,000 people annually. All economically underprivileged people are treated free of cost under this unique initiative of OMC.
The Vision plus Eye Centre at Serenda, Barbil has been providing quality eye care services to the people of Barbil region and neighboring villages.
About 70% of eye care services are being delivered through this center by providing comprehensive eye care, state-of-the-art diagnostics, tele-ophthalmology, and dispensing of affordable spectacles.
Drishti is likely to impact 148 million of people in seven districts of Odisha, thanks to the overdrive of OMC Managing Director, Balwant Singh, who is spearheading its CSR Initiative for the needy people in the Mining Zones.