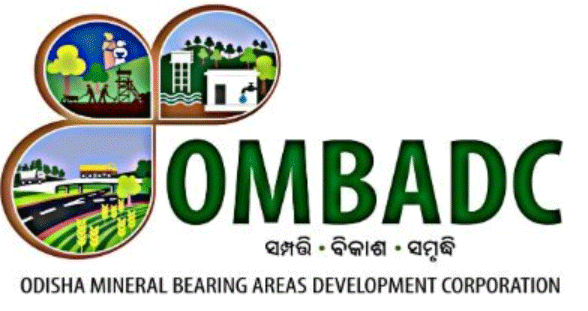 The slow pace of spending from the Odisha Mineral Bearing Areas Development Corporation (OMBADC) fund has raised concerns among officials. OMBADC is needed to boost spending, officials say.
According to a latest report, nearly Rs.20,110 crore is available to undertake various developmental projects in the mining areas. However expenditure by November 30 was only Rs.5486.68 crore by various departments taking up developmental projects.
OMBADC was formed as a Section 25 company on 2 December, 2014 as per the directive of Supreme court of India for undertaking specific tribal welfare and area development works so as to ensure inclusive growth of the mineral bearing areas.
The report reveals that a total 53 projects with a cost of Rs.17,604.61 crore were approved by the Board of Directors.
However only Rs.8492 Crore was released and expenditure was Rs.5486.68 Crore.
According to officials, more funds are required and OMBADC authorities have been directed to speed up release of funds.
OMBADC is funding seven sectors in the State. Those are piped drinking water supply, education including training and skill development, health care including Anganwadi Centers, livelihood promotion, rural connectivity, environmental protection & pollution control, Water Conservation & Ground Water Recharge.
While Mega Pipe Water Supply Scheme Project implementation in Sundargarh District is going on in a big way, such a project in Mayurbhanj District is yet to take off.
Poor utilization of funds in Mayurbhanj district is a serious concern as this mineral bearing zone is one of the major tribal dominated districts and it is highly essential for setting up MPWSS projects, pointed out a senior officer.
However Urban Local Bodies in Mayurbhanj, Keonjhar, Sundargarh and Jajpur districts are able to utilize 97 Percent of funds released in their favour for augmentation of Water Supply Program, said sources.
While Rs.489.53 crore have been allocated for infrastructure development and quality education in 36 Odisha Adarsha Vidyalayas in Mayurbhanj, Jajpur, Dhenkanal, Angul, Deogarh and Jharsuguda, projects are yet to take off.
Development of educational infrastructure for SC & ST students in SC & ST Development Schools have taken off and 61 per cent of funds have been utilized by November 30, said sources.
As much as 72 per cent of the allocated fund has been utilized for the construction of indoor stadiums across the State in urban centers in OMBADC District. However Skill Development of Tribal Youth in Panchakarma and Naturopathy in OMBADC Districts are yet to take off.
Strengthening of integrated child development services requires more thrust as spending by November 30 was 44 Per cent.
Similarly, construction of Composite Rehabilitation Centers in Mayurbhanj, Keonjhar and Sundargarh is yet to take off.
Funds are available but project implementation agencies are showing less interest for which spending is poor in several developmental projects, reveals a detailed